Not on our mailing list?  Register for all our HSER-related communications:   

The primary purpose of the Health Safety & Environment Representative (HSER) role is to provide HSE support to the Operator & Contractor Companies operating assets/ work sites. The role of the HSER is to raise and facilitate HSE issues and opportunities on behalf of their own designated work group.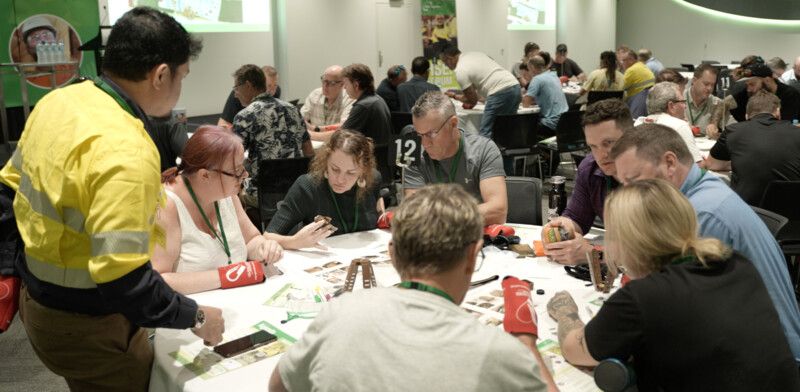 HSERs at the HSER Forum in Darwin 2022
HSE Resource File - comprehensively details all the resources available to assist you in fulfilling your role as an HSE Representative.

HSER Connect Bulletin - connecting HSERs with the Safer Together tools that will facilitate safety conversations and improving safety outcomes.

Learning Event Bulletins - a tool for learning from unwanted events/threats to reduce the recurrence of high potential incidents.  Designed to prompt conversations about learning.

HSER Framework (interactive) - a pdf with direct links to all the resources available to assist and develop HSERs in the role.

Quarterly Themes - each quarter we collate a range of resources and tools to assist Members engage and educate their workforce specific to a theme.

Campaigns - each year we develop a number of resource packs for delivery on the frontline to a specific theme.  This includes toolboxes, videos and implementation guides.

The HSER Resource File contains material to support HSERs with the core technical requirements of the HSER role including provision of materials to develop:
Knowledge of relevant Safety Case/Environment Plan/HSE Management Plans;
Strong communication skills with the ability to interact effectively with internal and external stakeholders;
Access to and completion of external Legislated HSR Training and Safer Together/Company HSER On-boarding Induction (Mandatory)
Ongoing professional skills development throughout the elected term.