5 Whys
An e-learn tool to provide training in a simple problem-solving technique aimed at improving incident investigation outcomes.
Sharing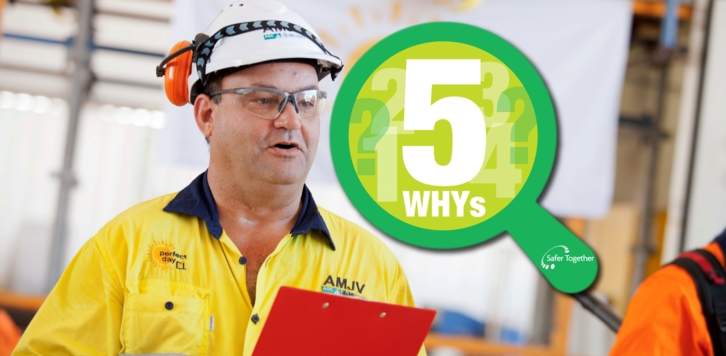 Challenge
Recurrent incidents are often symptoms of deeper issues. "Quick fixes" may seem convenient at the time, but they often address only the surface issues and don't tackle the real cause. Large/Medium size organisations may only have one incident investigation tool designed for significant incidents and find it impractical to undertake the same level of analysis for all lower severity incidents due to volume and time taken to investigate. Many smaller organisations have limited incident investigation tools and capability.
Solution
Build an e-learn tool to help develop the skills needed to implement a simple, practical, cost-effective process that can be applied at the work site to carry out an effective incident investigation.
Result
Available now!
Safer Together has developed the 5Whys e-learn tool and supporting materials. Access the training material here:
Link to the online e-learn version of 5 Whys
Download the 5 Whys e-learn package for your Learning Management System (LMS)
A Launch Pack has been developed to help members implement the 5 Whys e-learn. It includes:
Implementation Guide
Poster
Information Video Clip
FAQs have been published to provide further details about the training.
A Lunch & Learn information session was also held in Brisbane in March 2022 to introduce the e-learn tool. Member Companies can access a full recording of the Event here. 
For More Information