Health Matters
Health Matters is a place where you can find help to address Health and Wellbeing. It's also a place where you share what you're doing to manage Health and Wellbeing in your workplace.
Sharing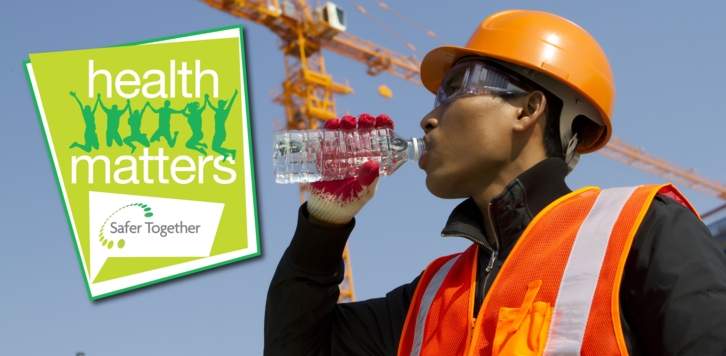 At Safer Together we recognise the importance of maintaining our Health and Wellbeing.  It enables our ability to support and care for those around us.  Being healthy and happy allows us to focus and perform better.  This, in turn, strengthens our role in providing a barrier against threats to our personal safety and that of our colleagues. 
We know that there is a lot of information available about Health and Wellbeing.  Health Matters seeks to collate resources and learnings that are applicable to our Industry.  We've gathered these materials from our members and recognised sources and make them available via the links below.
We invite you to take a look around.  You'll find a lot of great material.  You'll also find gaps.  Click here to share materials built by your organisation, so that others may benefit from your efforts.
Safer Together dedicates Health Matters to Gavin Slavin and his daughter Rebecca.  Sharing their story is a true example of the core safety behaviours that we want to see in our industry - "Be Mindful. Be Credible. Take Action. Speak Up."
Gavin Slavin works on Origin Energy's BassGas production team on the offshore Yolla Platform. Gavin's daughter Rebecca was caught in a spiral of domestic violence and drug abuse. Gavin turned to his manager Mat Quinn and his Origin family for help. Watch his moving story to see how work and family combined to bring Gavin, Rebecca and the Slavin family back together.
On behalf of our member companies, we thank Gavin and Rebecca for their bravery and wish them, and their family, the very best for a healthy future.
Watch the video below for their story.
For More Information