We All Have a Part to Play
A process safety awareness video to help improve conversations with your team about process safety.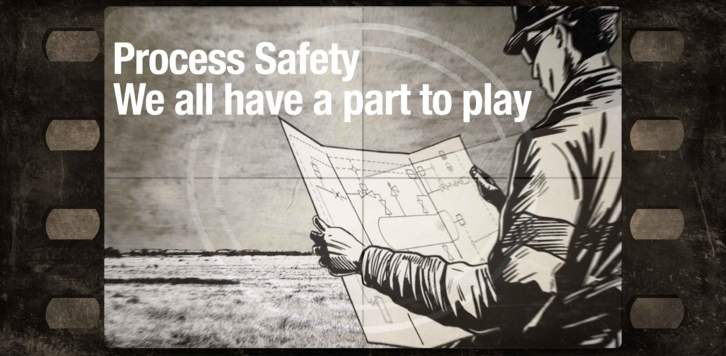 Challenge
There are many touch points with our industry's activities that can contribute towards preventing loss of containment incidents, and the significant harm that can go with these. We may not all be on the frontline each day, but the actions we take and decisions we make can influence what occurs with our facilities.
Solution 
Develop tools that will enable you and your teams to start, or enhance an existing process safety conversation about the roles we play in keeping hazardous materials contained.
Result
The Working Group has developed a short animated feature which touches on the asset lifecycle, from design through to operation; the supporting supply chains within our industry sectors; and the process from well through pipeline, compressor station and on to an LNG facility.
It is not intended to cover all process safety risks that we face daily, nor does it try to provide an exhaustive list of the barriers that we ensure are in place to prevent loss of containment. However, it does introduce concepts within the narrative that can be expanded upon. These include, but are not limited to:
Flammable gas and pressure
The potential consequences of getting process safety wrong
Inherently safer design, hierarchy of control, Accuracy of engineering information
Well control
Specification, supply and preservation – and how this impacts the ongoing fitness for service of equipment
Construction & commissioning hazards, including around live plant
The criticality of flange management
Pipeline safety management
Safe operating envelopes and abnormal situation management
Management of change
The importance of training, IT & similar resources to help us understand our how to safely operate and interact with this infrastructure
A Launch Pack has been developed to help Safer Together members implement this initiative within their Company. 
For more Information
process.safety@safertogether.com.au
Related Links
Engaging with our other initiatives can help you to sustain this conversation:
Process Safety Awareness Campaigns
Contain It!
Topping Up the Toolbox