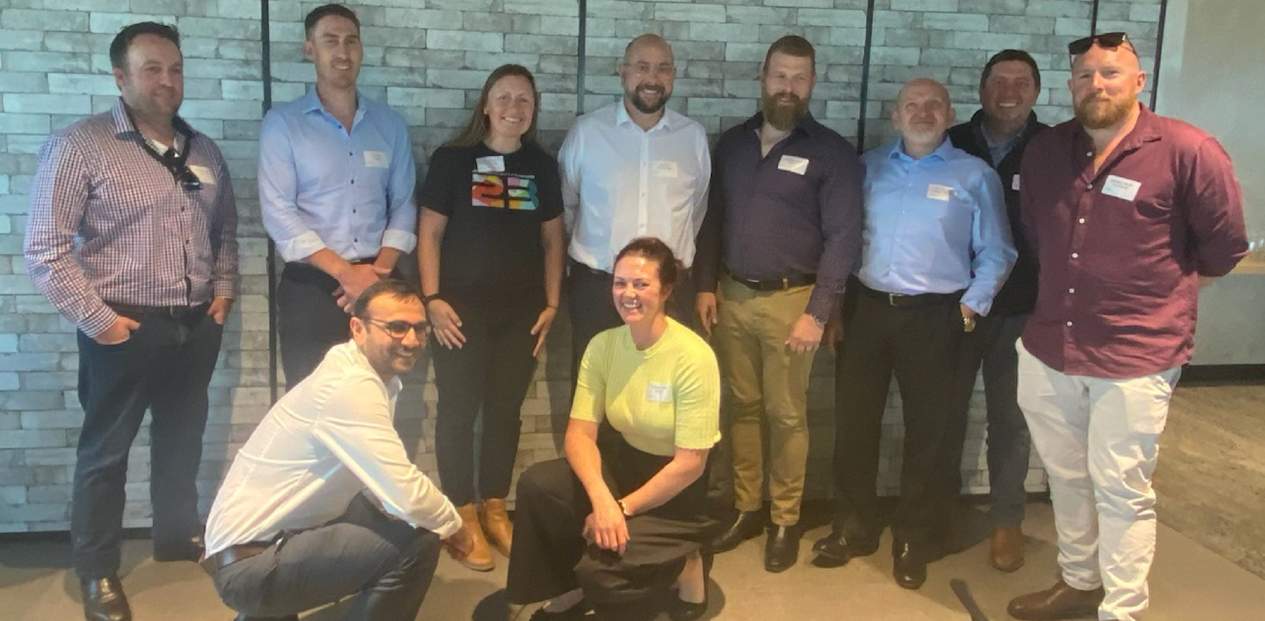 Our Rig Site Safety Working Group (RSSWG) Drilling and Completions Industry Incident Review Panels (DCIIRPs) go from strength to strength, with their most recent Forum in Brisbane (6th September), collaboratively themed 'We Really are Safer Together'.
Holding their 32nd DCIIRP, the RSSWG filled the room with representatives from operator and contract partner companies alike – a great turn-out of 65 delegates in the room, and another 25 dialling in for virtual attendance.
By opening the floor to other Safer Together Working Groups to present on projects with relevance to the Drilling and Completions sector, the theme: "We Really are Safer Together" came as a reminder that improvement in safety requires operator and contractor companies in all sectors across the oil and gas industry working closely together towards the common goal of improving safety outcomes.
Alan Ruff (Arrow Energy) and Muhammad Yasir Nisar (SLB) took on the role of hosts and MCs, and following a great safety share, kicked off with a focus on three in-depth incident reviews, which sparked some very engaging Q&A sessions after each presentation:
A light vehicle creek crossing incident, followed by a
HPE – cable crawler line of fire/crush injury incident, and
A well control incident.
After the break the audience heard from other Safer Together Working Groups:
The final presentation of the event was delivered by Layna Smith (Shell) and Danielle Leray (Origin Energy) from Queensland Women of Wells (QWOW). Layna and Danielle facilitated a session to explore what has changed for women in the industry since their first presentation in March this year, giving the opportunity for delegates in the room to share their examples.
We would like to thank our event sponsors, Arrow Energy and SLB for their generous contribution to the success of this event.
It was another successful event brought to you by the RSSWG and we look forward to their last DCIIRP this year on 6th December. Register your interest now.
Members click here to view the full recording of the event. 
For information on the development of Frontline Leadership Training, get in touch with our Safety Leadership Working Group: safety.leadership@safertogether.com.au.
For information on the Land Transport Working Group, the Water Crossing for Light Vehicles Guideline, the Safe Transport of Vehicular Passengers Guideline or the Heavy Vehicle Specification and Light Vehicle Specifications, contact: land.transport@safertogether.com.au.