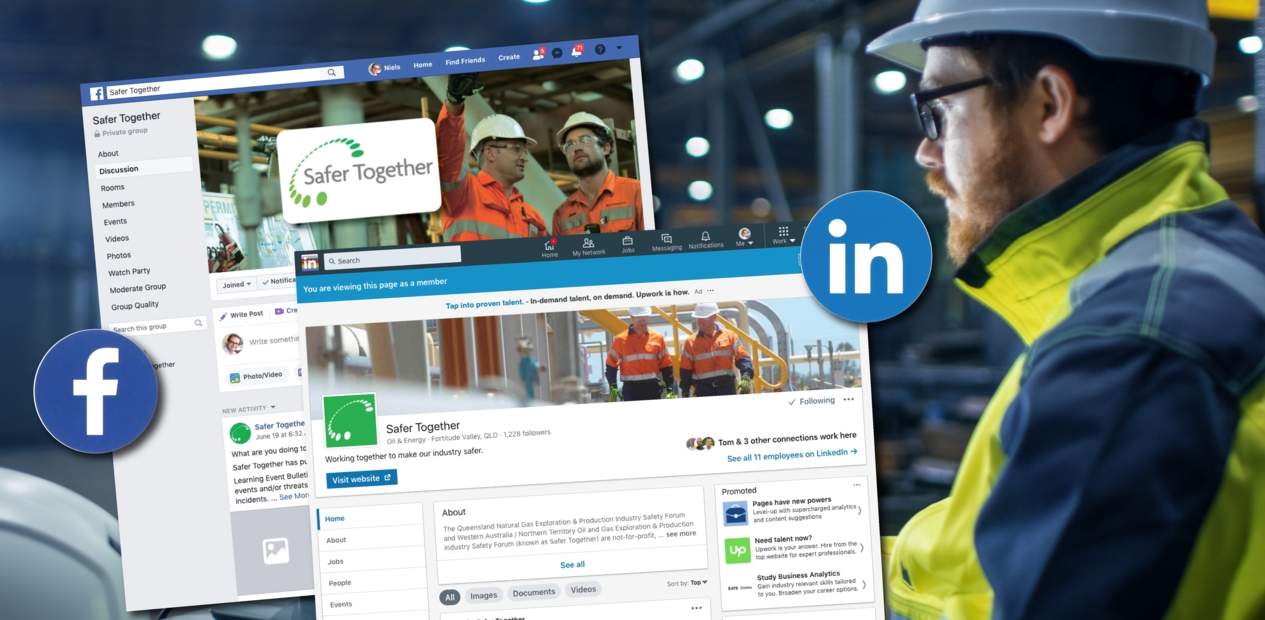 During COVID-19 we sought out new ways to make sure information was available to those who needed it.  Did you know that you can now stay in touch with us via LinkedIn and Facebook?
Over the past few months Safer Together has worked to support the Australian Oil and Gas Exploration and Production Industry's response to the COVID-19 pandemic.
The successful "Play Your Part" campaign helped drive large volumes of traffic to the Safer Together website.  People were looking to access the COVID-19 microsite for information. They also wanted to find out how others were responding and to assist other organisations by sharing information about their own COVID-19 response plans and materials.
During COVID-19 we stepped up our communication via social media to ensure that the "Play Your Part Campaign" reached the largest possible audience. This resulted in strong growth and engagement with our LinkedIn audience.  
But it's not all COVID-19. We're conscious that, as an industry, we must keep our focus on safety and continue to collaborate to deliver practical, effective solutions that have industry-wide application. The last few months have seen a number of initiatives launched including Safe Deck Operations, Assist and Assure, LUEZ, Line of Fire and Load Safe - CoR to name a few.
So we've established a new Facebook presence to help broaden our audience further and allow, through a private Facebook group, more interaction with materials such as Learning Event Bulletins and Toolboxes.
You can access our LinkedIn page here and our Facebook page here.
If you would like to join our Facebook Private Group go to our Facebook page to submit your request.