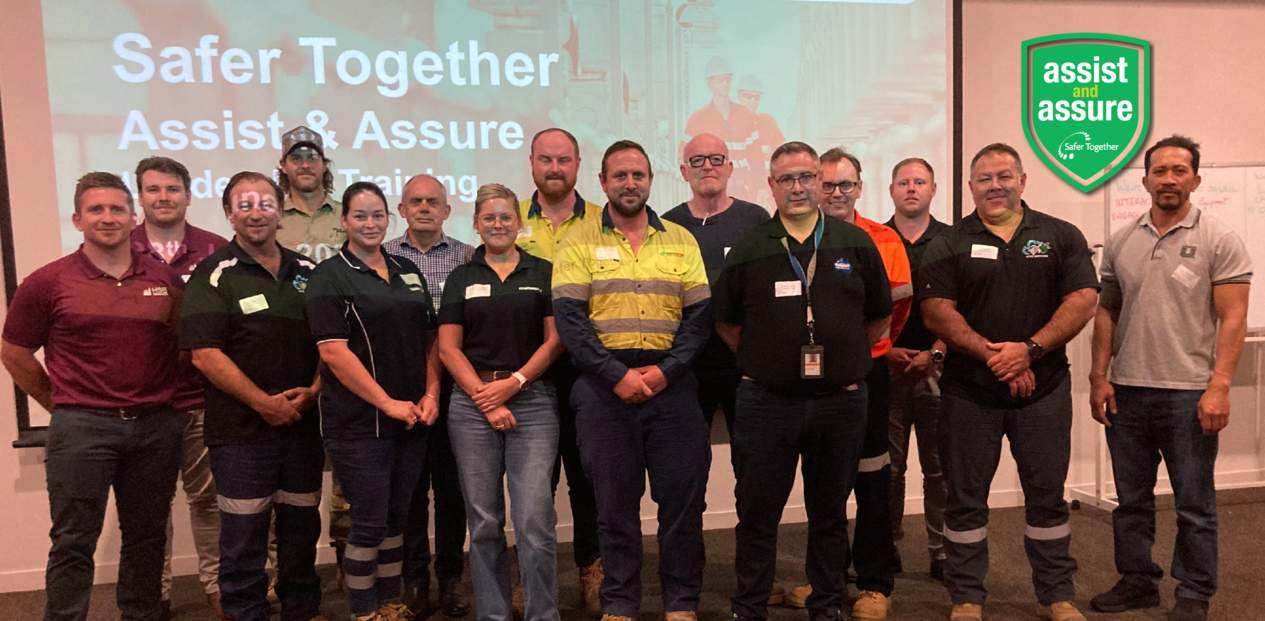 Safer Together was thrilled to bring Assist & Assure (A&A) to the regions for our first-ever Supervisor/Leadership Training Workshop in Roma (Qld) this month, before heading to WA for our first-ever A&A Awareness Training Workshop in Perth this July!
Exemplary behaviours by the Leadership/Supervisors in a company are critical for successful implementation of A&A, as it is underpinned by a culture of care, collaboration, learning, visible leadership, and psychological safety.
The training in Roma was facilitated by Blair Hart (Principal Consultant, HSB Resources), ably supported by Brian Donegan (Field Safety Program Advisor, Shell Australia) leading delegates on the A&A journey.
The day was attended by 13 participants from 9 Member Companies, and focussed on the specific role and expected behaviours of the supervisor/leader in the 4 key elements of Assist and Assure:
Transition to Work
Step 7 process
Effective Leadership 
Assurance 
We are also excited to announce that following a pilot WA Workshop in July, we will be rolling out a series of A&A Workshops (initially face-to-face-only) in August 2023.  All Member Companies are invited to attend, please register your interest. 
A&A is a way of working to proactively identify and mitigate risk in work preparation and execution through structured, consistent, line-led, and self-sustaining A&A practices.  
Safer Together would like to thank Coho Resources for sponsoring this training event in Roma that was greatly appreciated by those who participated.
Find out more about Assist & Assure, including all the resources you need to implement it in your company.
For information on how Coho Resources and other companies have implemented Assist & Assure in their workplace, download a Case Study.
If you are interested in A&A training, please contact info@safertogether.com.au.