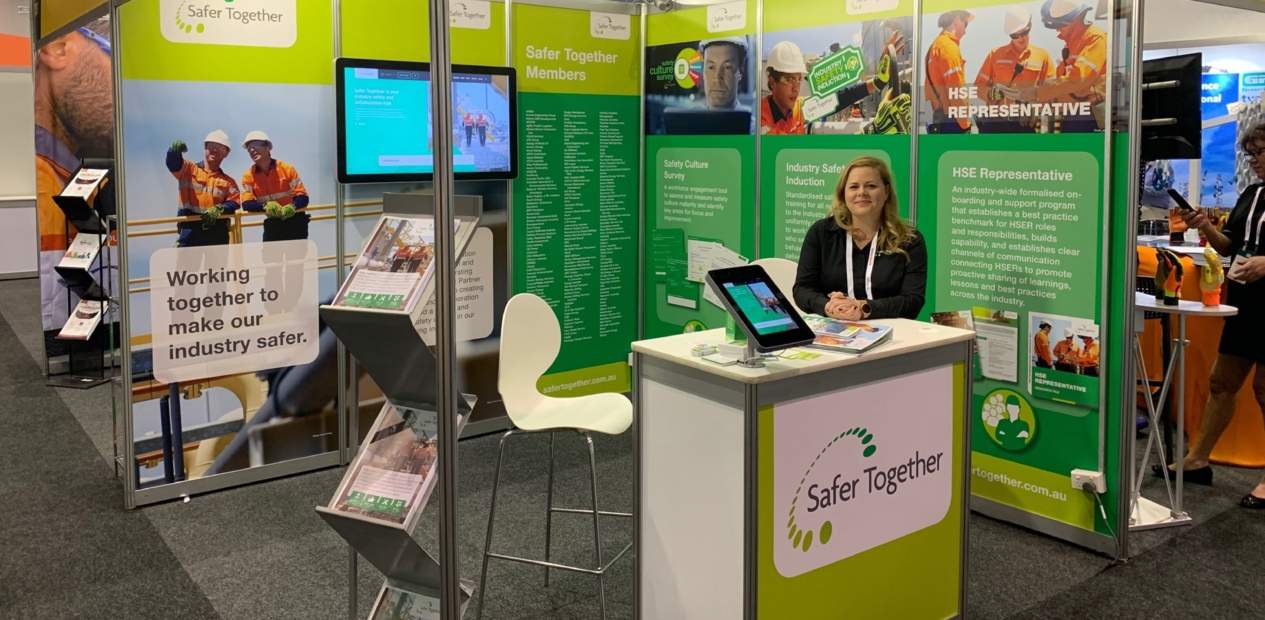 Safer Together attended and exhibited at the 2020 Australian Oil and Gas Conference (AOG) earlier this month. The annual AOG Exhibition & Conference is the largest oil & gas event in Australia, featuring over 300 exhibiting brands and over 8,700 global visitors. The theme this year was "Forward Together" and reflected on the growth of the oil and gas industry and the need for connections, collaboration and innovation.
Although the 2020 conference was impacted by a heightened awareness of COVID-19 it went ahead with appropriate measures in place and was well attended. At the Safer Together stand we were able to connect with many existing members and talk with interested non-member companies about the benefits of collaboration around safety.
The Safer Together stand featured three key projects - Safety Culture Survey, Industry Safety Induction and Frontline HSER Engagement along with video presentations on the full range of initiatives available to members through our website.