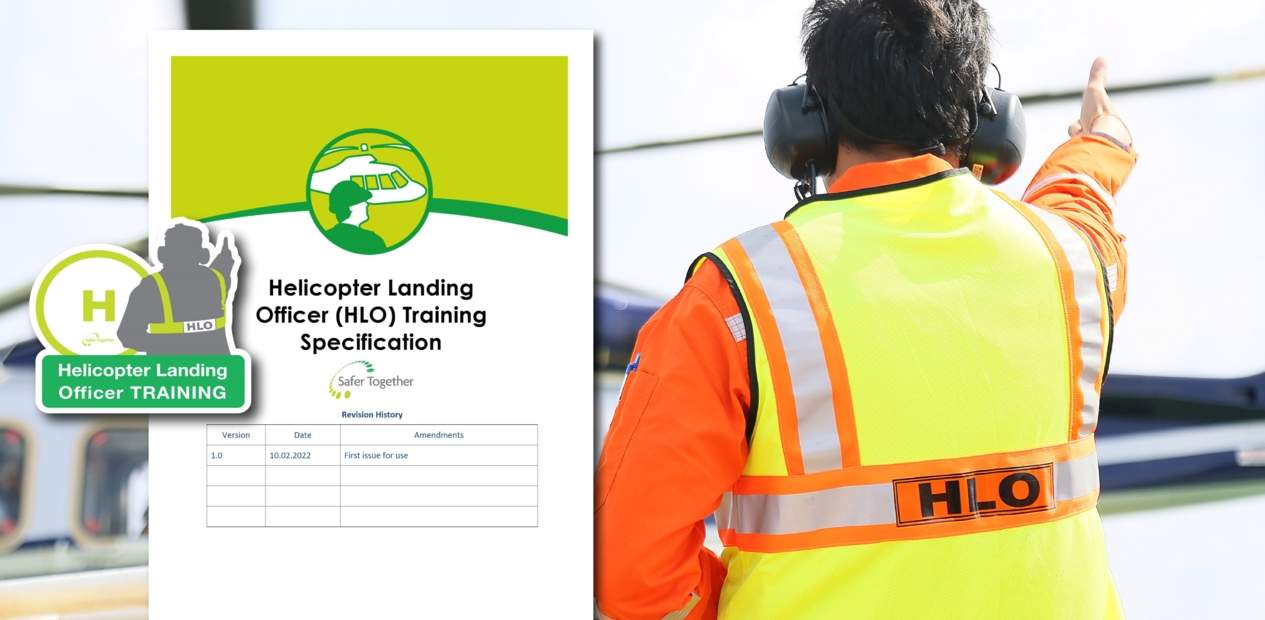 At our first Industry Safety Forum in Perth in 2018, a need was identified by our Member Companies for a localised Helicopter Landing Officer (HLO) training course confirming to the requirements of an international Offshore Petroleum Industry Training Organization (OPITO) standard, but available for delivery in Perth, WA (too far from major population centres to typically host such training).
In the past, training requirements and courses for HLOs varied across Industry. This led to inconsistencies across industry, and increased training costs for Member Companies.
Following consultation, in 2018, the decision was made to standardise the approach to HLO training across Operators in the Industry – with standardising training requirements leading to savings efficiencies for operators and contractors travelling between multiple offshore locations.
The Aviation Working Group (AWG) established a Project Team to review existing HLO training requirements, courses and delivery options, and prepare recommendations for standardising the approach to HLO training.
The Project Team then developed and is now releasing the HLO Training Specification to detail the requirements for the content of HLO training, including:
Enhancing the competence of all HLOs in the Industry to enable them to carry out their duties in the safest manner possible, thereby improving safety performance,
Defining the standard of safe working behaviour that is expected of all HLOs in the Industry; and
Driving consistency and cost efficiency in delivering relevant safety training to all HLOs in the Industry.
Legislative requirements and guidance for HLOs are defined in Australia by the Civil Aviation Safety Authority (CASA). Offshore safety requirements are defined by the National Offshore Petroleum Safety and Environmental Management Authority (NOPSEMA).
To meet Australian and International requirements and guidance for HLOs, the Safer Together Aviation Working Group has agreed to adopt the relevant OPITO standards.
As such, all HLOs in the WA/NT Oil and Gas Exploration and Production Industry shall comply with the requirements of the OPITO standard and hold an HLO qualification from:
An OPITO approved training provider; or
A training provider that has been assessed by the Safer Together AWG against the OPTIO standard and deemed acceptable.  ERGT is the current training provider endorsed by Safer Together to deliver the HLO Training. 
The HLO Training Specification aims to supersede existing individual company requirements for the purpose of industry-harmonised standardisation – as per our Strategic Safety Plan 2021-2023.
You can access HLO Training Specification here. 
You can access frequently asked questions here. 
Contact ERGT on 1 300 374 828, or info@ergt.com.au.