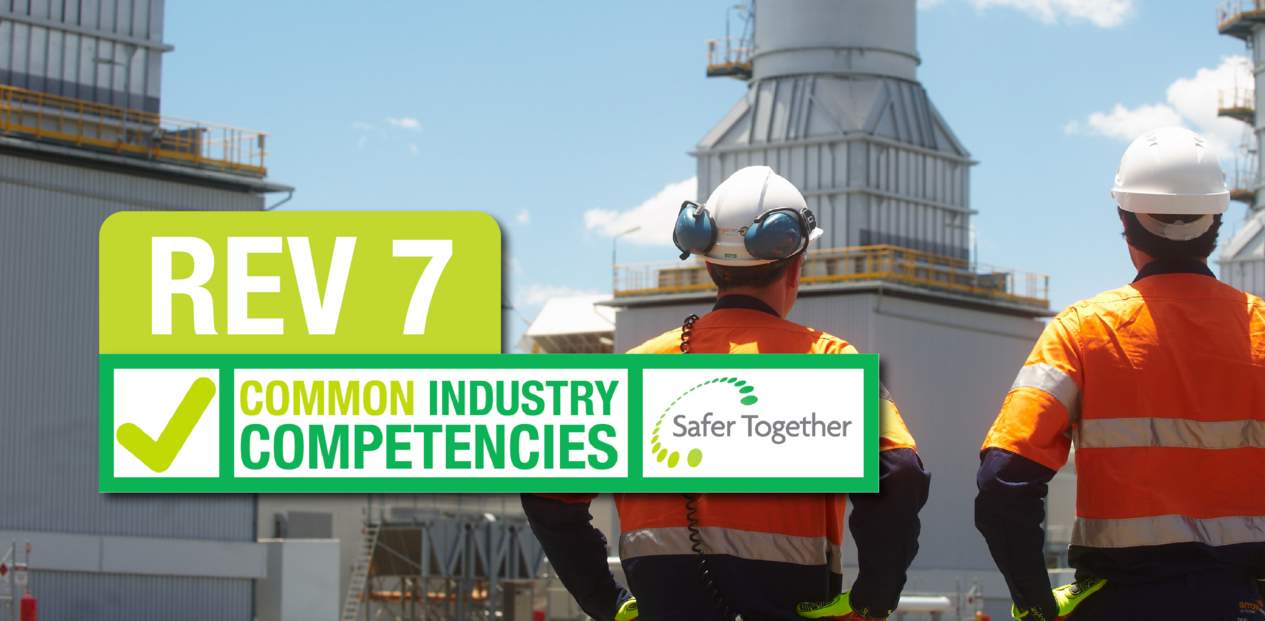 This month we launch Revision 7 of our Common Industry Competencies (CIC) Specification.  The Specification defines consistent requirements for training courses, competency, and validity periods, removing confusion and eliminating duplication.
The CIC Specification (Rev. 7) now includes skills maintenance training to reset the validity period, and a Height Safety Performance Standard.   Currently, Skills Maintenance and verification of competence (VoC) only apply to Work Safely at Height - the Working Group is currently accepting expressions of interest regarding other competencies to apply this Performance Standard approach to – so have your say!
Developed in alignment with (but not equivalent to) the relevant unit of competency, these Performance Standards will underpin the VoC and / or Skills Maintenance process. (see CIC Specification Section 5 for more).
Why develop Common Industry Competencies?  Operators and Contractors within the industry had established requirements for safety training and competence, and there were inconsistencies in these requirements across the industry. In addition, demonstrating the competence of Contractor workers to meet the requirements of different Operator clients across various sites created administrative burden and cost for Contractors and Operators alike.
The CIC Specification establishes requirements for:
| | |
| --- | --- |
| Confined Space | Gas Testing |
| First Aid | Light Vehicles |
| Work at Height | Vehicle Operations |
| Electrical Work | Heavy Vehicles |
| Breathing Apparatus | Mobile Plant Operation |
And requirements for the High-Risk Work Licences:
| | |
| --- | --- |
| Hoists and Lifting Devices | Process Equipment |
| Dogging and Rigging | Scaffolding |
| Cranes |   |
The Specification also requires that CIC records be maintained.  These records shall be:
Subject to verification to confirm that they are valid, &
Stored in a secure manner and in accordance with relevant Privacy legislation.
You can find everything you need to adopt CIC's here, including supporting documentation and FAQs.
The Competence & Behaviour Working Group are seeking feedback for additional competencies to apply the Performance Standard approach to. Email:  competence@safertogether.com.au.