Learning Event Bulletins
A tool to assist with learning from unwanted events and/or threats in order to reduce the occurrence of high potential incidents.
Major Sharing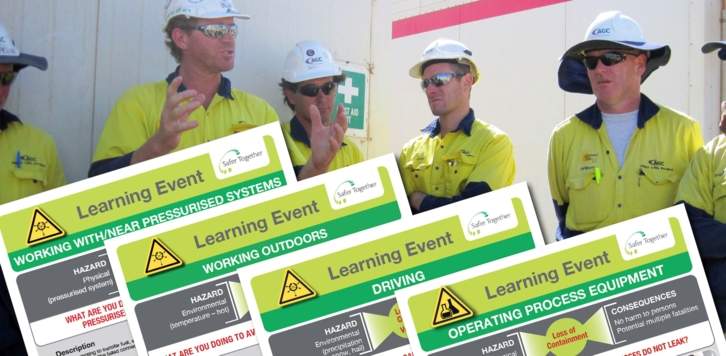 Challenge
Safer Together seeks to reduce the occurrence of High Potential (HiPo) Incidents. This requires becoming a learning focused industry. Current negative associations with labelling an incident as a 'HiPo' are hampering effective learning from these incidents.
Solution
Focus on 'unwanted events/threats' as triggers to investigate and disseminate lessons learnt. Encourage industry to approach unwanted events with a positive learning mindset.  Investigate, report and disseminate the lessons as 'Learning Events' triggered by unwanted events/threats occurring, regardless of whether it is classified as a HiPo or not. Influence and reinforce safe behaviours that can help safeguard people.
Result
Safer Together has:
For More Information