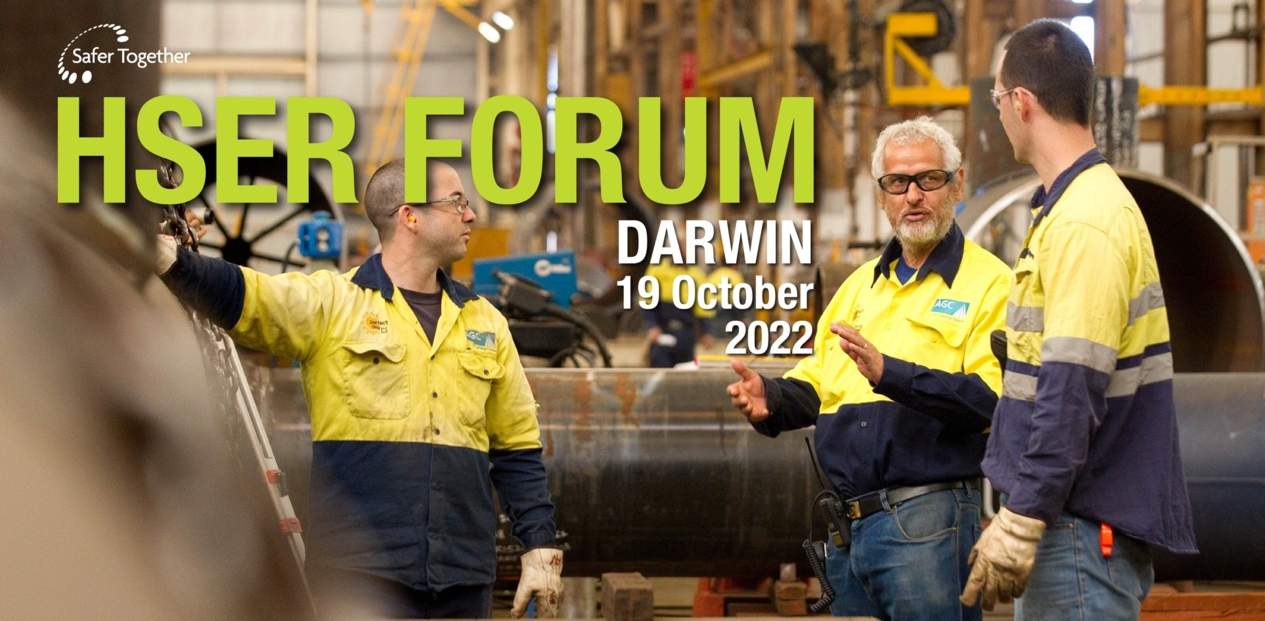 Save the Date: Safer Together is holding our 2022 HSER Forum in Darwin on Wednesday 19 October 2022.  This is a follow-up to the successful 2021 HSER forum held in Perth.
Frontline HSERs are important change agents. If armed with the right tools and enabled by the right culture, HSERs can be enhanced as leaders and can serve as the eyes and ears of the industry at the frontline. They enable the exchange of ideas and concerns about HSER matters and are empowered to drive on-the-ground innovative solutions.
Come along to further share what you've learned, and tell us what you need to be more effective in your role as an HSER.
Member Companies have committed to send HSERs to attend this Forum – this is an opportunity to learn from Industry Leaders and each other about Industry best-practice in the HSER sphere.
Attendees will learn about current industry performance outcomes and challenges, understand the importance of the role HSERs play in preventing accidents and incidents, and how HSERs can engage all workers on each worksite to work towards a common goal – consistent improvement in safety outcomes.
The Forum will also include presentations on Safer Together HSER-specific Programs and how to best use our HSER Toolkit in your workplace to improve safety outcomes.
If you would like your company to receive invitations to future HSER Forums, please contact us at safety.leadership@safertogether.com.au to forward the names and contact details of your nominated attendees.