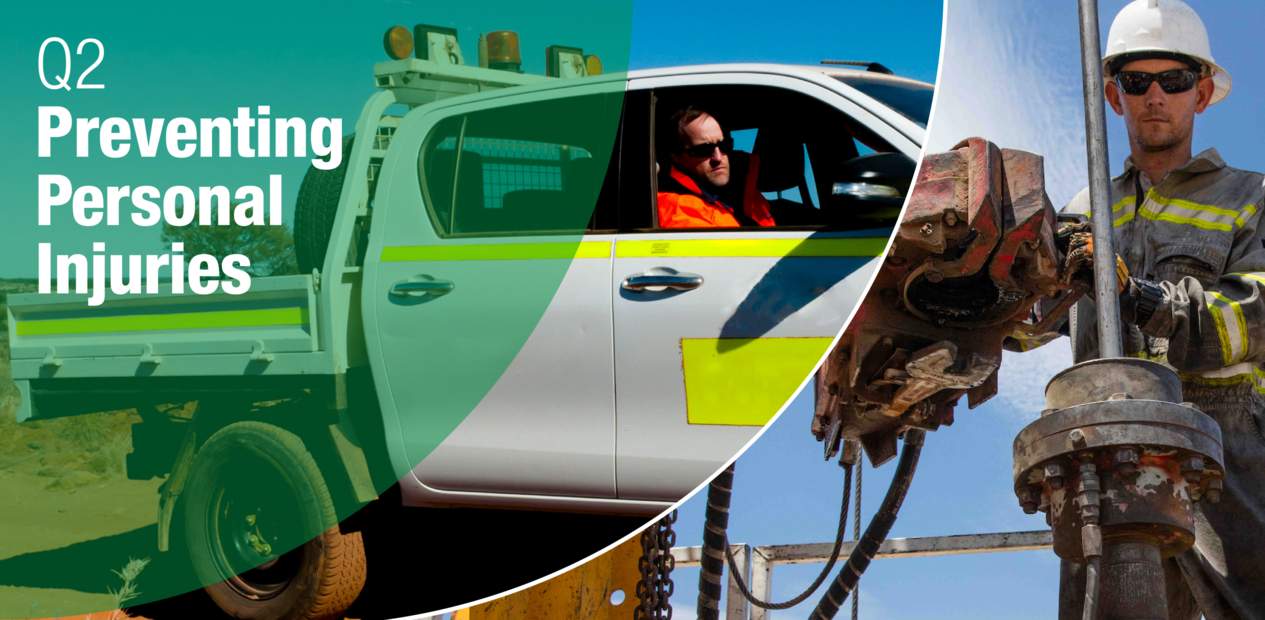 Safer Together exists to prevent harm to the men and women who work in the Australian oil and gas industry.   Our industry can be competitive place – but the one area in which we all collaborate and share, is to improve worker safety.  From 2023, we have aligned with our international counterparts, Step Change in Safety in the UK and Always Safe in Norway in delivering Quarterly Safety Themes. 
In 2023 we'll be focussing on:
In practice, this means we will collate resources from our existing initiatives and provide our Member Companies and HSERs with all the collateral you need to focus on each quarterly theme in your workplace.
On the launch of each Theme, we will provide you with everything you need to deploy the products, programs, Learning Event Bulletins and Toolboxes aligning with this quarterly theme; by collating supporting materials using our existing initiatives.
This will give HSERs the time to diarise a campaign and communicate these safety initiatives to your team.  By adopting quarterly safety themes, we aim to reduce the mental and administrative load on our frontline leaders.
January 2023 brought the first of our Quarterly Themes:  Preventing Major Accidents.  A Major Accident Hazard is a source of danger that has the potential to cause a major incident, whether that involves multiple fatalities and/or significant damage to plant, equipment, or the environment.
Managing Major Accident Hazards is vital to safe operations. Everybody working in the oil and gas industry, both onshore and offshore, has a part to play in managing these hazards.
March 2023 sees the launch of our Q2 campaign – Preventing Personal Injuries.
By understanding hazards at site and the harm these hazards can cause us, we can understand and control the causes of personal injuries to ourselves and colleagues.
The resources included (link to come) in this section will help you assist your team to: 
Enhance your awareness of personal hazards and the potential for personal injuries,
Reinforce the hierarchy of control in reducing personal risk, and to
Understand how personal decisions affect the risk of personal injuries.
Follow the link to the Q2 - Preventing Personal Injuries page, here you'll find the collated resources and collateral you need to focus on this theme with your team, and everything you need to run this quarterly safety campaign, including Learning Event Bulletins, Safety Alerts and Toolboxes, with the knowledge that all these resources are designed to facilitate a discussion and improve safety outcomes.
If you would like further information on any of the resources on our Q2 Theme – 'Preventing Personal Injuries' email us:  info@safertogether.com.au.