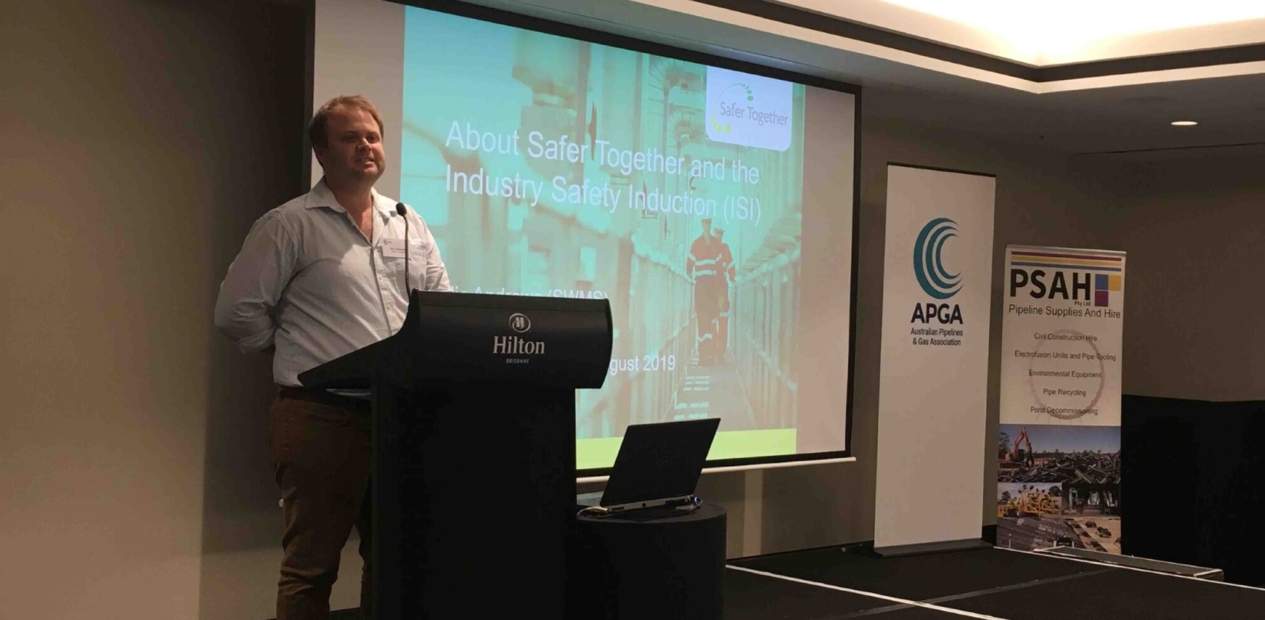 On the 8th August, Nic Andrews from SWMS (and Safer Together Qld ISI Project Team lead) delivered a presentation about the Industry Safety Induction (ISI) to the Australian Pipelines and Gas Association (APGA) Suppliers Forum event.
The event theme was "Issues and Opportunities in the Pipeline Supply Chain". Nic was part of a wide ranging agenda of leaders.  He shared the history of the ISI program from inception, through development, to  implementation.
Nic emphasised the value that the ISI has delivered to the upstream part of the industry in allowing workers to transition between operations in a consistent and safe manner with the same language and safety expectations.
Click here to view the presentation.
The event provided an opportunity for us to continue our collaboration with APGA aimed at improving safety in the Oil and Gas, and pipeline industries. Click here for more information.