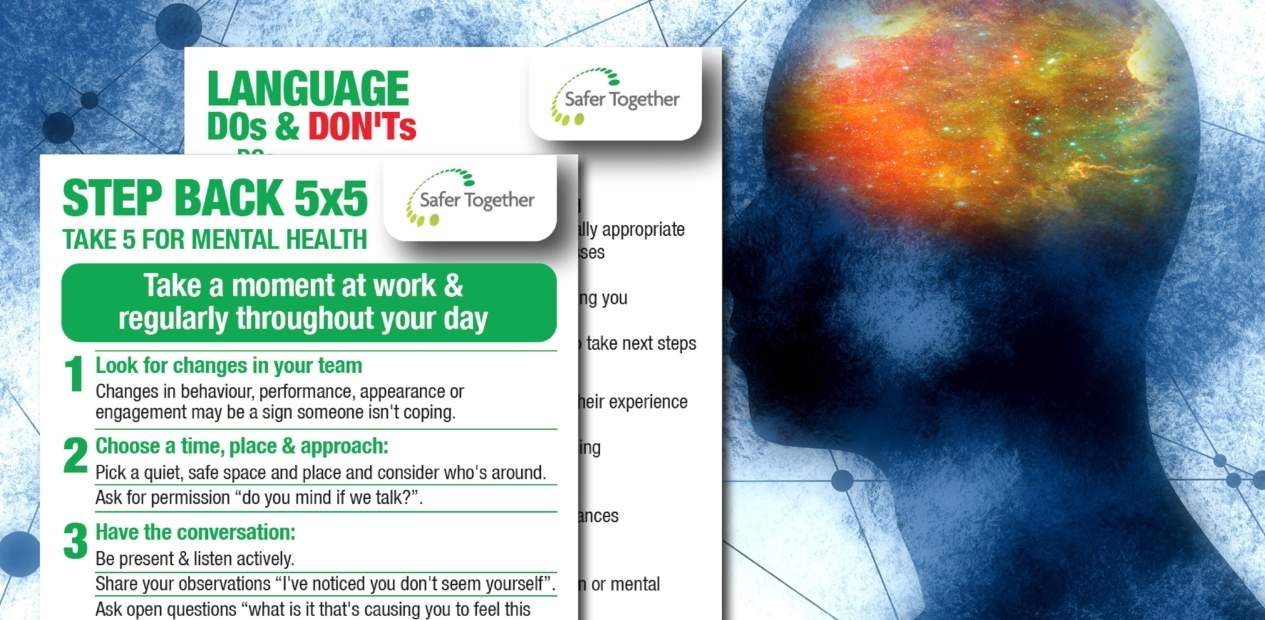 Being able to identify when someone may not be coping, and knowing how to start a conversation with them, is often very daunting. To assist, Safer Together has developed a practical reference card with tips on how to "Step Back and Take 5 for Mental Health".
Developed by the Health Working Group in WA/NT, the pocket-sized card includes language tips of DOs & DON'Ts to help you with the conversation, together with guidance on a simple 5-step approach you can use to support you at work or at home when you notice someone who may be struggling with their mental health.
Member Companies can either:
download the product artwork to print the cards themselves; or
place an order for the cards to be printed and delivered to them.
Both options are available here on our website. An A4 document version is also available to download.
You'll never be sorry for asking "Are you okay?" Having the courage to ask could save a life.
If you have any questions or require additional support, please contact health@safertogether.com.au.