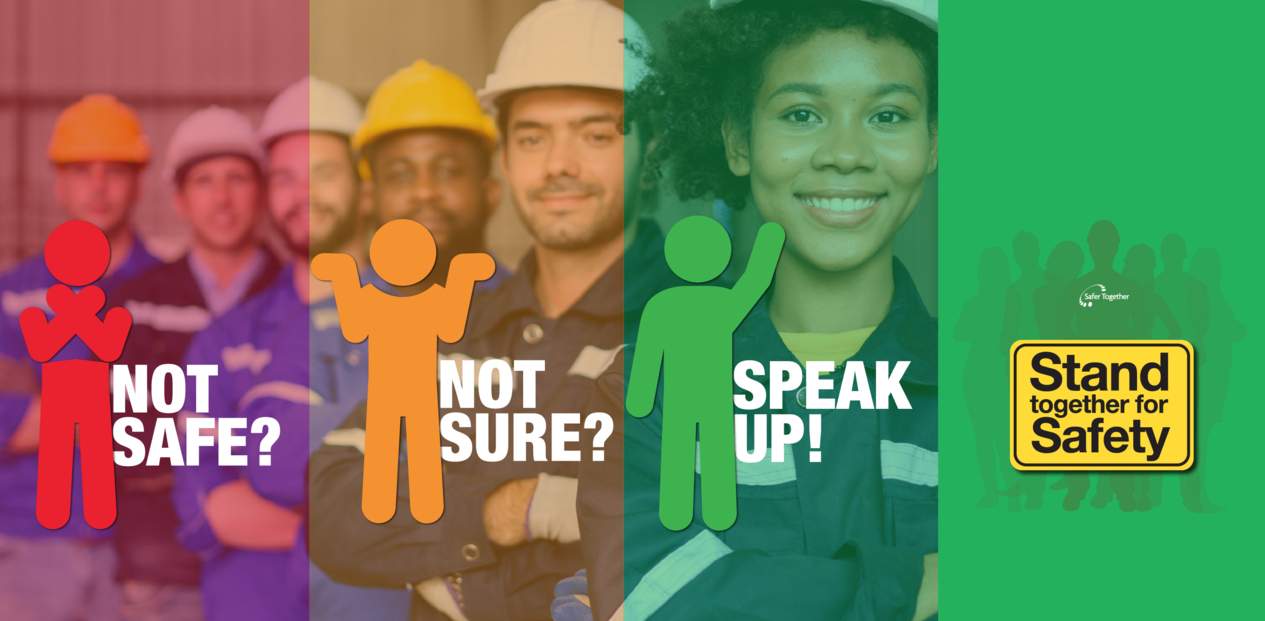 IT'S NOT TOO LATE TO PLAN YOUR STAND TOGETHER FOR SAFETY ROLL-OUT!
October is National Safe Work Month – a time when we stand together to deepen our commitment to building a safe and healthy workplace for everyone in our industry.  Being healthy and safe means being free from physical and psychological harm.  A safe and healthy workplace benefits everyone.  
This year's campaign theme is "Not Safe? Not Sure? Speak Up!".  Safer Together has published 2 resource packs - one for Queensland, and one for all other States and Territories - to help companies in our industry facilitate a conversation with their frontline workers about recognising unsafe or unhealthy situations, and reinforcing a culture that empowers and supports every individual to stop work and report.
Each Safer Together resource pack is designed to be delivered as one of these two options:
Option 1:  A specific stand-alone (90 minute) Stand Together for Safety event, or
Option 2:  As a series of three Stand Together for Safety toolbox talks (30 minutes each).  
WHAT WE WANT YOU TO DO:
Download the materials,
Read the How To Guide, and
Plan your Stand Together for Safety event.
Supporting The Hon. Scott Stewart MP, Minister for Resources Qld in a Safety Reset.
This resource pack includes a message from Safer Together Co-Chairs.
This years' Stand Together for Safety campaign complements existing Safer Together initiatives,
The campaign will run throughout October. 
We are Stronger and Safer Together. 
Contact info@safertogether.com.au for further information or feedback.