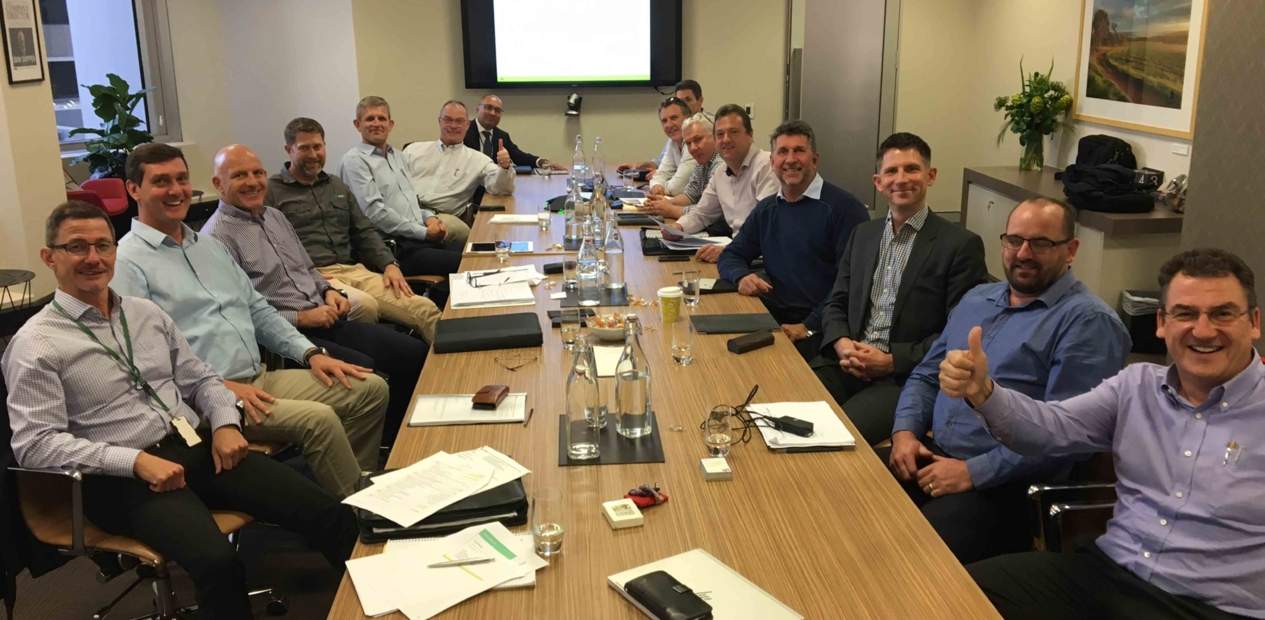 Rusca Environmental Solutions (RES) has joined Safer Together as its first member to call Darwin 'home'.  To celebrate this occasion and to strengthen engagement with businesses in the Territory, Safer Together WA/NT is looking north in July and will conduct a series of events in Darwin. 
RES is part of the Rusca Group of Companies, an indigenous, Territory owned and operated company.  They provide Waste Management, Recycling, Industrial and Environmental Services to the oil and gas, heavy industrial and mining markets.  RES is headquartered in Darwin and has a national presence with offices and projects in Qld, NSW, WA and SA.
Asher Ryall, General Manager, RES explains, "Rusca Environmental Solutions is very pleased to be the first NT organization to join Safer Together. An unrelenting focus on safety performance and quality improvement is inherent in everything we do across the supply chain in the Oil and Gas industry. It makes absolute sense to become a member of Safer Together and collaborate on the development of tools and resources that will directly improve safety outcomes for our people, our customers and our contractors".
Safer Together is delighted to have RES on board as our first member with Headquarters in Darwin. Involving companies like RES, to provide input with a truly Territorian outlook, will help us collaborate to improve safety across our entire value chain.
We now seek further involvement from companies in the Northern Territory.  We will build on our earlier engagement via the Energy Club Northern Territory.
On July 12 the Safer Together WA/NT Safety Leaders Group (SLG) will meet in Darwin.  The (SLG) is comprised of senior leaders from Operating Companies and Contract Partner Companies who oversee and steer the activities of Safer Together WA/NT.
Members of the SLG will take advantage of their visit to Darwin in July to engage with local businesses by participating in the following events:
July 11, 16:00 – 18:00. Chamber of Commerce NT Manufacturers Council networking event.  Join members of the Safer Together WA/NT SLG for informal drinks and canapes at Que Bar & Brasserie snacks. SLG members Jeff Weber (Managing Director, MMA Offshore) and Scott Woodward (Executive Vice President Energy, Toll Energy & Marine) will deliver a short presentation about Safer Together.
July 12, 18:30 – 20:30. Australian Pipelines and Gas Association (APGA) Darwin Birthday Dinner. Our collaboration with APGA continues with an invitation to join APGA's 50th birthday celebration.  Safer Together WA/NT Co-Chair, Philip Cave (Executive Vice President Australia and Asia, Clough) and SLG member Vince D'Rozario (Regional Director Asia Pacific, CHC Helicopters) will deliver a keynote address about the future of safety collaboration in our Industry.
Safer Together WA/NT will officially 'launch' in Darwin at the SEAAOC Conference, 5-6 September.  On 6 September, SLG members David Boyle (Vice President Operations, Drilling and Supply Chain, ConocoPhillips) and Conor Walker (Director Operations, INPEX) will deliver a joint address "Safer Together: building strong and consistent safety culture"
For more information about Safer Together WA/NT, click here.
* Image: June 14 2018, the Safer Together WA/NT SLG agrees to hold its first ever meeting in Darwin on 12 July.