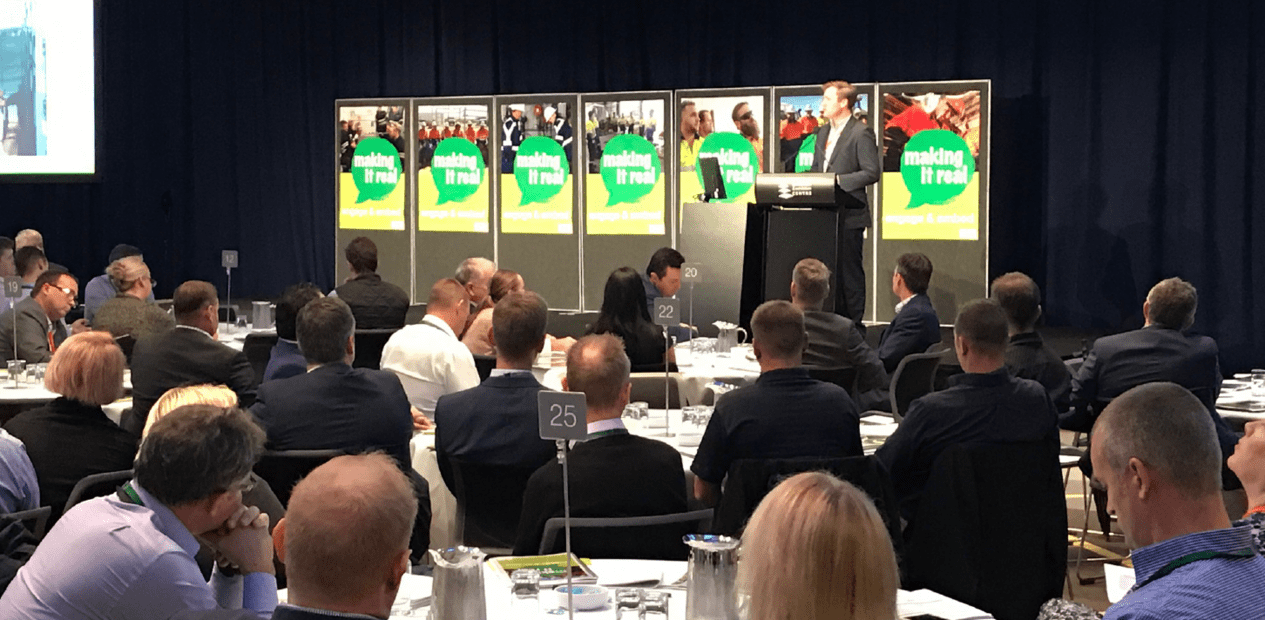 THIS IS AN INVITATION ONLY EVENT. THE SENIOR IN-COUNTRY MANAGER OF EACH MEMBER COMPANY OF SAFER TOGETHER HAS BEEN SENT A PLACEHOLDER INVITATION.
Safer Together will hold its next Industry Safety Forum event for Member Companies on 5 December 2017 at the Royal Brisbane Showgrounds.
It's 3 years since we first established Safer Together. Although it's still early days, a lot has happened during this period. So now is a good time to reflect on our journey to date (how have we done? what could we do better?) and to look ahead to the next 3 years (where to next? what does it look like, and why?). These are fundamental questions that it's appropriate for us to explore and discuss at this next Forum.
The day will commence at 12.00pm with a buffet lunch and registration, with the Forum formally commencing at 1.15pm.  The senior in-country manager of each member company is also invited to attend the Annual General Meeting, which will take place at 12.30pm. The Forum event will start immediately following the AGM.
Date:     Tuesday, 5 December 2017 (12.00 – 6.00pm)
Venue:  Royal International Convention Centre (Brisbane Showgrounds), 600 Gregory Terrace, Bowen Hills, QLD 4006
For More Information:    Contact the Forum Coordinator at [email protected]
For more information about Safer Together and to hear expressions of support from many industry leaders, please watch the video here.
To find out how your company can become a member of Safer Together click here or address your query to [email protected].