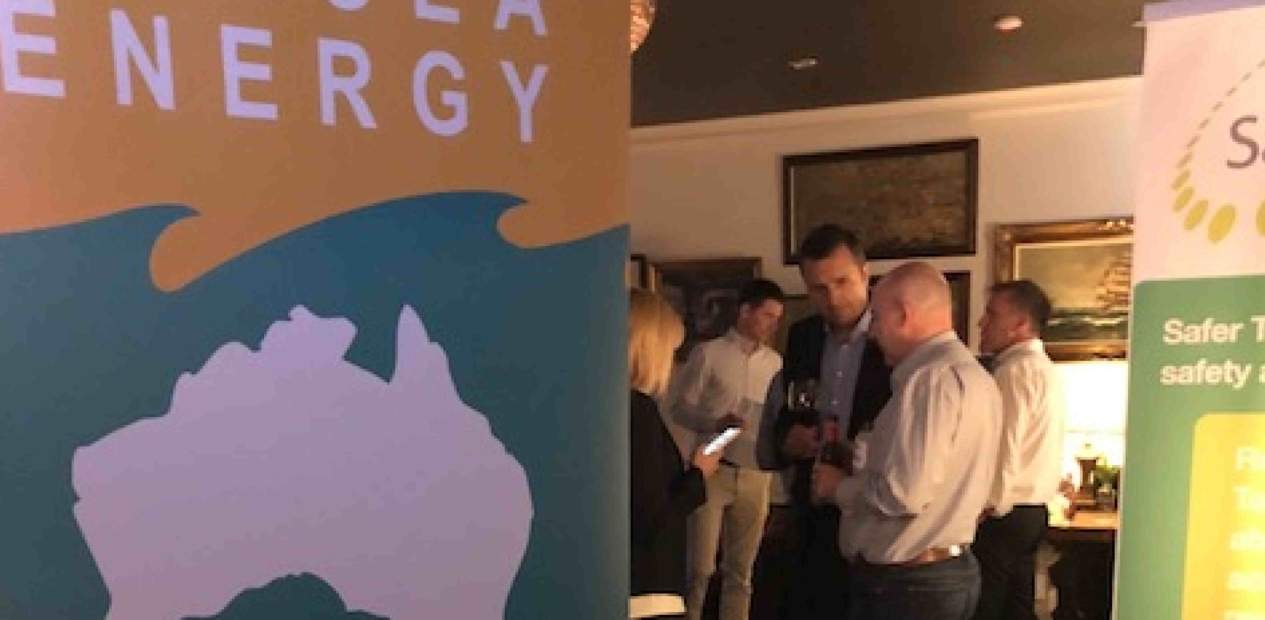 Safer Together is keen to collaborate with other Industry groups to help achieve our Vision: "Together build a safer Oil and Gas Industry".  With this in mind, Brett Howard, General Manager TechnipFMC and Co-Champion of the Safer Together WA/NT Marine Working Group delivered the keynote speech at the Subsea Energy Australia (SEA) networking event held in Perth on March 29. 
Brett is enthusiastic about collaboration between Safer Together and SEA.  "Safer Together is all about collaborating to keep people safe at work through simplification, standardisation and sharing.  SEA is about Connecting, Supporting and Promoting.  They connect and unite the subsea industry.   Together these organisations can really help one another serve the needs of the Australian Oil and Gas Industry". 
Brett's presentation informed delegates about Safer Together WA/NT and how SEA members can contribute to helping Safer Together achieve its goals.  The presentation was warmly welcomed by the SEA delegates.  Stimulated by Brett's presentation, and the convivial networking atmosphere, energetic discussions yielded several ideas for future collaboration.
In reflecting on the presentation, Marius Martens - Chairman of Subsea Energy Australia said "it was great to hear about another example of collaboration in our industry and I am grateful to Safer Together for reaching out to SEA, such that our members could learn about the initiative and get the opportunity to participate . Particularly in Safety; there's no excuse not to collaborate for the better good of the industry."
For more information about Safer Together WA/NT click here.
For more information about SEA click here.
Contact: [email protected]