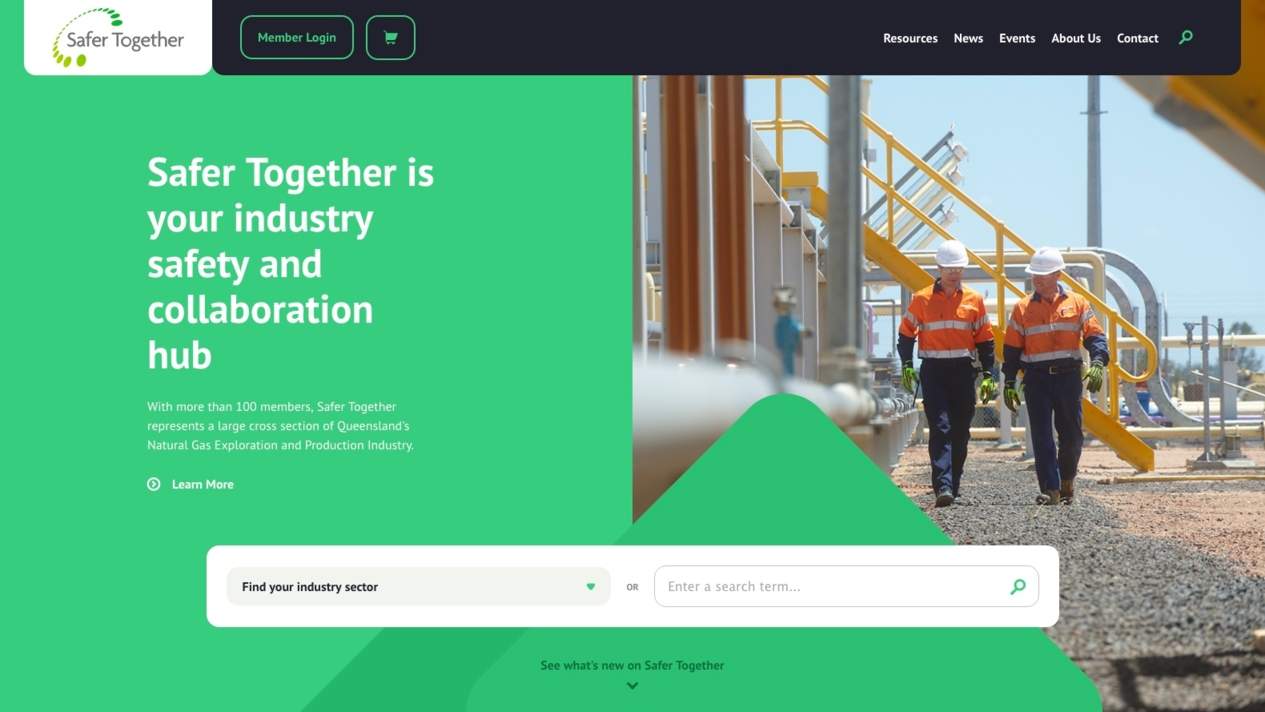 A new hub for members to connect with, and access, all that Safer Together has to offer launched today. The new website focuses on easy access to Safer Together resources – products, initiatives, tools, training, news, events and more.
Resources, that previously lived on a separate file sharing portal, are now all in one place. They can be easily searched or filtered by initiative, working group or industry sector.
The website covers a range of public information about Safer Together. Specific "Member Only" material is available by simply registering with "My Safer Together" as follows:
Go to www.safertogether.com.au
Click on the "Member Login" button at the top left of the page
Select Register and follow the prompts to enter your information (making sure to select topics of specific interest so that information can be tailored to your requirements)
Once registered, Members can log-in at any time to access all the latest information and resources from Safer Together.
The new website is the first step of a digital platform aimed to engage more broadly with Members and provide easy access to the excellent range of materials developed by Safer Together.