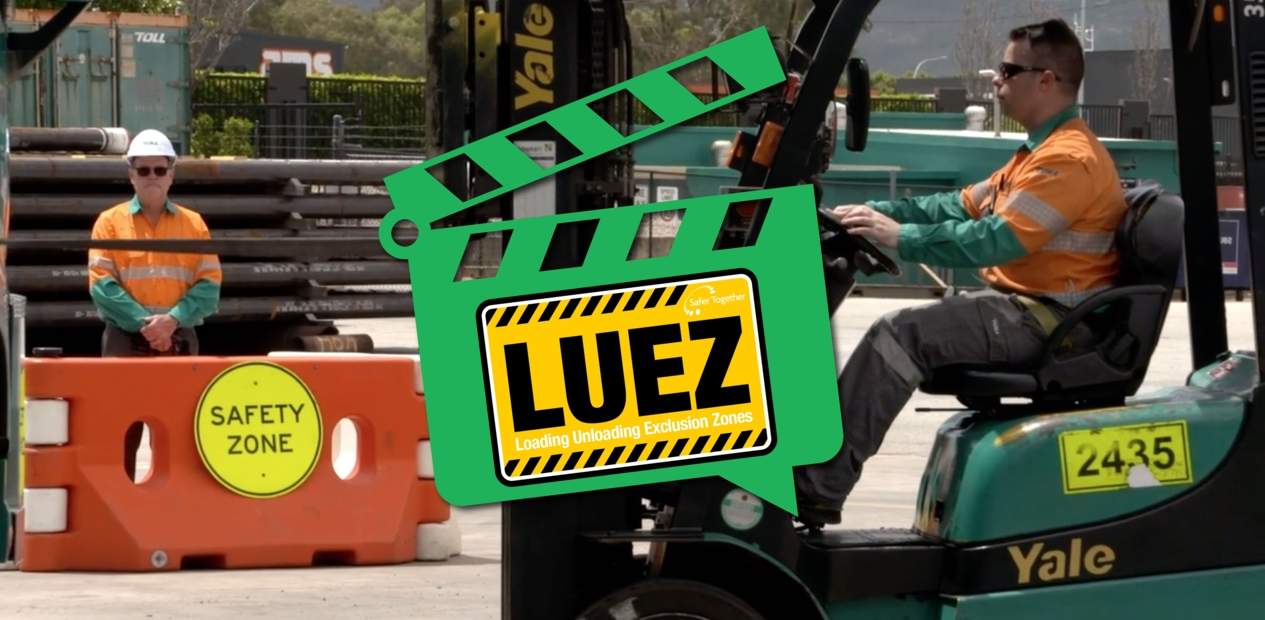 The WA/NT Land Logistics Working Group has published a new video guide to assist member companies set up and manage safe Loading and Unloading Exclusion Zones (LUEZ) in temporary or permanent locations.
Loading and unloading trucks and trailers presents interaction risks to equipment and personnel. These risks are managed, in part, by establishing and maintaining Loading and Unloading Exclusion Zones (LUEZ). If LUEZ controls are not implemented effectively, people can be injured or killed.  The 'Remembering Cameron Cole' video serves as a sobering reminder.
The new video guidance supports the publication in 2020 of the LUEZ Guideline and associated communications material. It demonstrates how the guidance is applied in real life situations, and has been 'road tested' and found to be useful by both Operators and Contractors alike. 
The video and all the other LUEZ resources can be found on the Safer Together website.
Please make use of and share these materials widely in your company and with your stakeholders.
Learn more about LUEZ here. 
Contact: [email protected].