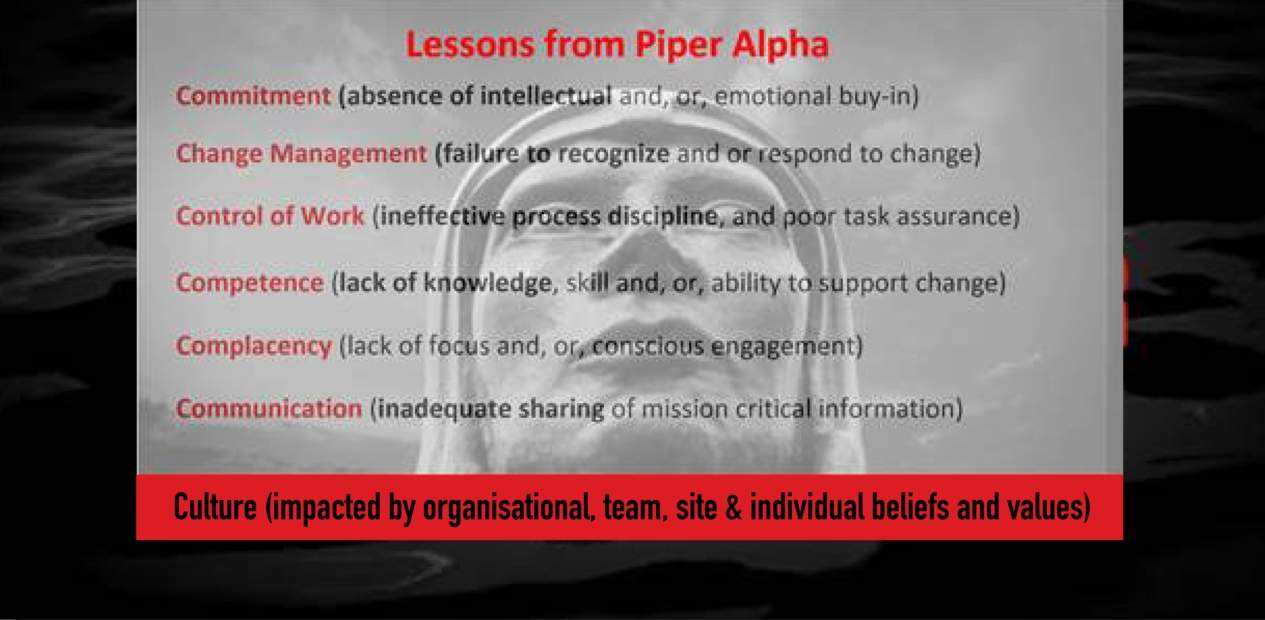 6 July marks the 32nd anniversary of the Piper Alpha disaster.  Safer Together stands with our colleagues at Step Change in Safety in the UK to commemorate this tragic event and to pay our respects.
The Piper Alpha Production Platform exploded on the 6th July 1988 in the North Sea, killing 167 men – fathers, sons, brothers and lovers.  It remains the world's worst-ever offshore disaster.  Within 2 hours the Piper Alpha went from being one of the world's largest oil producers to a burning wreck.  There were just 61 survivors.
Steve Rae is one of those survivors.  Steve is now the Executive Director of Step Change in Safety.  He is also the Chairman of Pound for Piper (PfP).  This year, PfP is organising a virtual remembrance service.  Details about the service are available via the Pound for Piper website.
Step Change in Safety will be supporting PfP by also issuing details about how to access the virtual service on their website closer to the remembrance day - Monday 6th July 2020.
To commemorate the 30th anniversary of the disaster, Safer Together produced a Remembering Piper toolbox talk.  We also produced a Lessons from Longford toolbox talk to commemorate the 20th anniversary of this disaster, which shared a number of causal effects with Piper, despite occurring 10 years later.  The lessons from these disasters are still valid today.
Click on the image above to watch the video
Suggested next steps for using the Remembering Piper toolbox talk:
1. Download the Toolbox Talk presentation
The last slide lists a number of topics related to safety which were contributing factors in the Piper Alpha tragedy.  Choose 3 of those questions which are most applicable to where your company is in its safety journey.
2. Roll out the Toolbox Talk within your company (approx. 45 minutes) 
Use the 3 questions you've selected to facilitate a discussion with your workforce. The aim of this discussion should be to identify opportunities for improvement where either greater (or less) focus is required, or a rethink of your safety agenda may be warranted. 
We would welcome any feedback: [email protected]
Click here to find out more about Step Change in Safety.  To find out more about our collaboration with Step Change in Safety click here.
Click here to find out more about Pound for Piper.