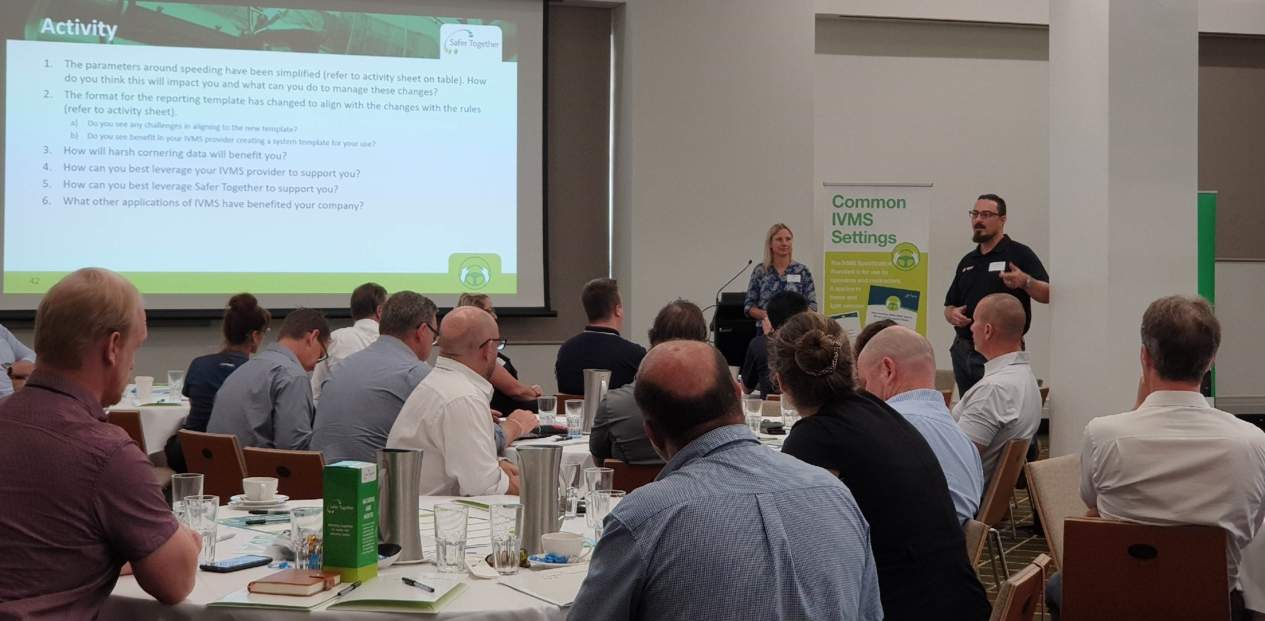 Safer Together developed an In Vehicle Monitoring System (IVMS) Specification in 2014 to simplify and standardise IVMS requirements for the CSG industry.  In the interest of continuous improvement, the Land Transport Working Group propose to update this Specification in line with changes in IVMS technology and a better understanding of industry driver behaviours.  Consultation workshops have recently been conducted to obtain stakeholder input to the proposed revision.
Consultation workshops were held in Brisbane and Chinchilla.  This enabled stakeholder feedback to be obtained from a broad audience (i.e. a range of locations and operational roles).  The workshops were fully subscribed.  This provides confidence that the revision to the Specification, the first since it was launched, will add value to IVMS end users and the suppliers who serve the IVMS market. 
Enhancements to the requirements of the IVMS Specification include more frequent data sampling and upgraded connectivity to GPS providers to facilitate data transfer.  Feedback during the workshops from all Operators, Contractors and IVMS system providers reflected that consolidating reporting parameters, and identifying of reportable events, is considered to be an improvement. 
It is expected that the revised IVMS Specification will be published before the end of June this year.
Workshop in Brisbane, February 2020
Workshop in Brisbane, February 2020
Workshop in Chinchilla, February 2020
Workshop in Chinchilla, February 2020
Learn more about Common IVMS Specification here.
Contact: [email protected].