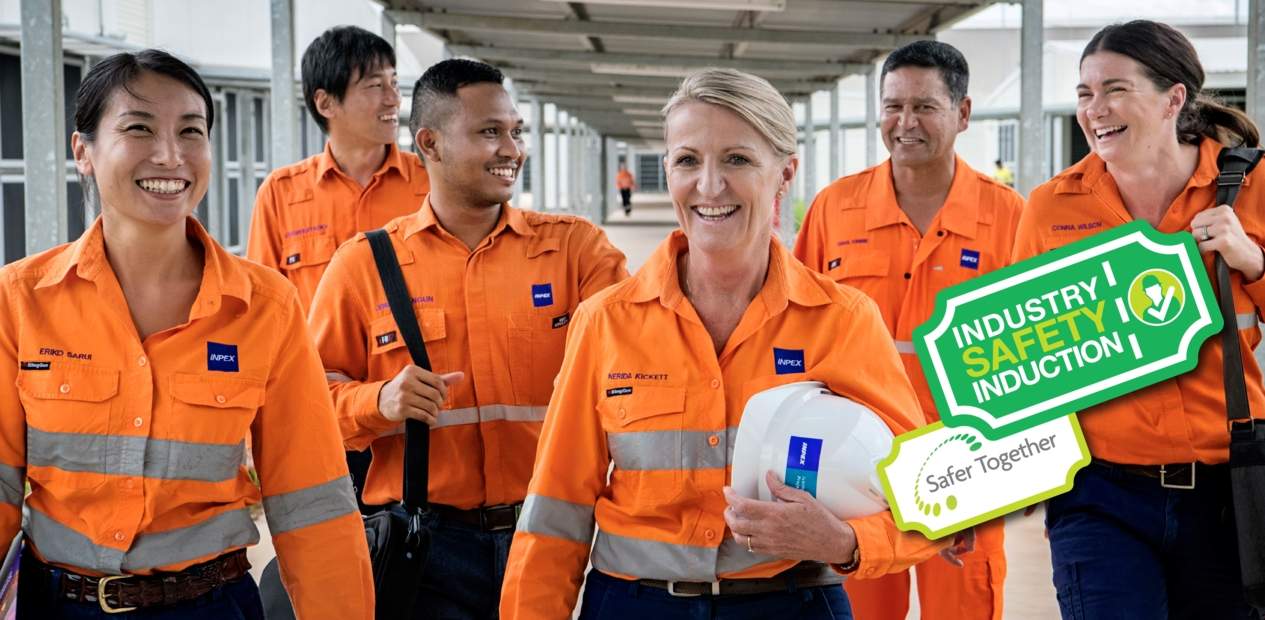 Here's the story of how INPEX adopted and implemented the common Industry Safety Induction (ISI) and used this as a timely opportunity to not only align with a new industry requirement, but also to review its pre-existing induction framework. 
INPEX is the operator of one of the world's largest and most complex LNG developments, Ichthys LNG in northern Australia. Founded in 2008, INPEX is a young company and has evolved rapidly in a relatively short period of time. A Final Investment Decision for Ichthys LNG was reached in 2012 and production commenced in mid-2018. During the past few years, induction processes at INPEX had become more complex as the company expanded. INPEX observed its inductions appeared to focus on sharing content to close out audit actions.
Over a period of 12 months, INPEX reviewed all levels of company induction as a whole framework, following the introduction of the common Industry Safety Induction (ISI) in Western Australia and the Northern Territory (WA/NT). The ISI allowed INPEX to remove generic content and focus on what was specific to INPEX. In mid-2020 INPEX made the ISI a requirement for new employees and their contractor workforce, and also integrated the Experienced Worker process into its induction framework. 
Click here for a Case Study from INPEX that provides more details about why they implemented the ISI, how they went about it, and how it has helped the company, its employees and contractors. You'll also find out INPEX's tips for other member companies on how to maximise the value of adopting the ISI. 
For more information about INPEX click here.
For more information about the common Industry Safety Induction and Experienced Worker process click here.
Contact: competence@safertogether.com.au.