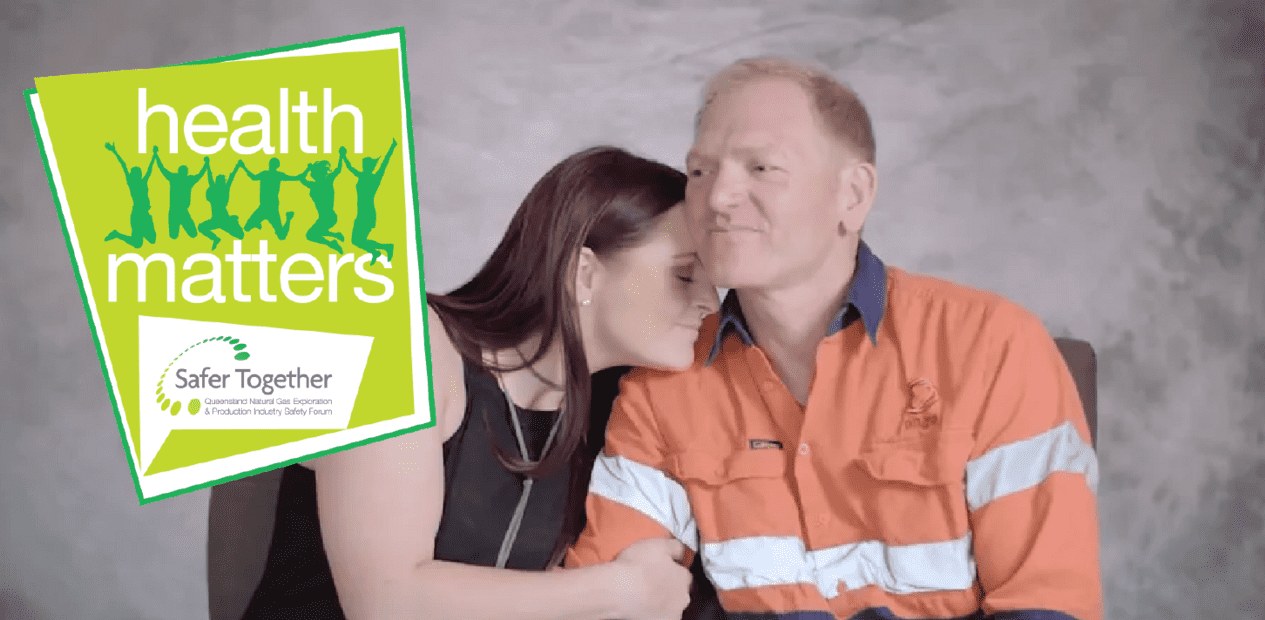 Gavin Slavin works with Origin Energy's BassGas production team on the offshore Yolla Platform. Gavin's daughter Rebecca was caught in a spiral of domestic violence and drug abuse. Gavin turned to his manager Mat Quinn and his Origin family for help. Watch his moving story to see how work and family combined to bring Gavin, Rebecca and the Slavin family back together.
Safer Together is commemorating World Health Day by launching Health Matters, a place where you can go to find information and help to address health and mental health issues.  It's also a place where you can help your work mates by sharing what you're doing to manage health and mental health issues in your workplace.
One of the many resources you will find at Health Matters is the Queensland Resources Council (QRC) Mental Health and Wellbeing Toolkit.
This Toolkit supports QRC's Blueprint for Mental Health and Wellbeing.
We are proud to be collaborating with QRC's Fitness to Work Working Group to provide access to materials to assist organisations to implement and develop their own mental health and wellbeing programs.
It's not only mental health that we need to be aware of.  Workers in our industry are exposed to other health hazards. Working in Queensland's summer heat is an example. Working in a Hot Environment - CSG Common Practices is a valuable resource to assist in managing this health hazard.
Safer Together has dedicated Health Matters to Gavin and Rebecca.
Sharing their story is a true example of the core safety behaviours that we want to see in our industry - "Be Credible. Take Action.  Speak Up."
On behalf of our member companies, we thank Gavin and Rebecca for their bravery and wish them, and their family, the very best for a healthy future.
---
If you or anyone you know needs help:
Talk to your supervisor, workmates or your Employee Assistance Program (EAP).
Lifeline on 13 11 14
Access to crisis support, suicide prevention and mental health support services.
MensLine Australia on 1300 789 978
Professional telephone and online support, information and referral service for men with family and relationship concerns.
Suicide Call Back Service on 1300 659 467
A free nationwide telephone and online counselling to anyone 15 years and over who has been affected by suicide.
Beyond Blue on 1300 22 46 36
A national support service that provides professional counselling for anyone who needs someone to talk to.
A range of mental health resources and a portal for various online and phone-based support services.
Practical D.I.Y. tips for tackling depression, protecting wellbeing and providing a pathway to professional treatment if required.
Online resource to support safe and effective community discussions about suicide.
---
For more information about: