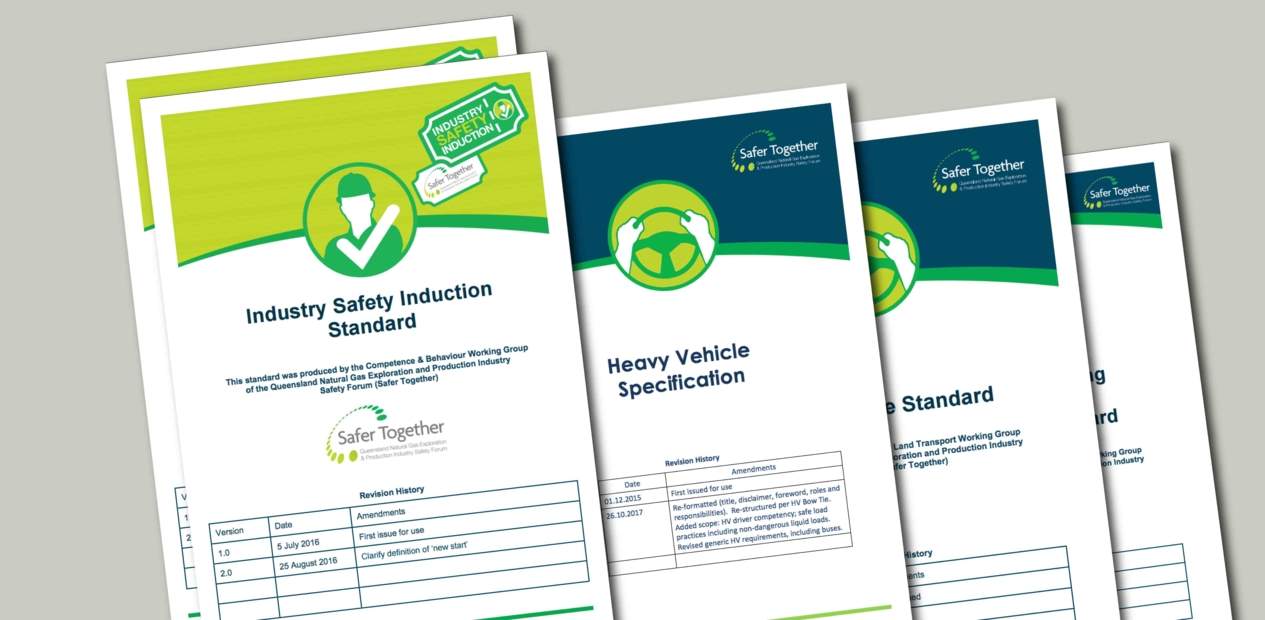 Are Safer Together Specifications Mandatory? How Are Our Specifications Enforced? Does Safer Together Have a Mandate to Set Standards? Read on to find out the answers to these questions, and more…
As Safer Together's standardisation agenda gathers momentum, more and more companies are now working to supercede their existing requirements for the purpose of achieving industry-harmonised standardisation.
This is resulting in more questions being asked about the documents at the forefront of this standardisation agenda, Safer Together's Specifications.
To date, Safer Together has issued 5 Specifications: Light Vehicle; Heavy Vehicle; IVMS; Industry Safety Induction and Common Industry Competencies.
In order to deliver a common understanding across the Industry, and to respond to questions about Safer Together's standardisation agenda, the Safety Leaders Group (SLG) has commissioned a short presentation.  This presentation provides more information about what a Safer Together Specification is…and what it isn't.
For more information about standardisation at Safer Together, click here.