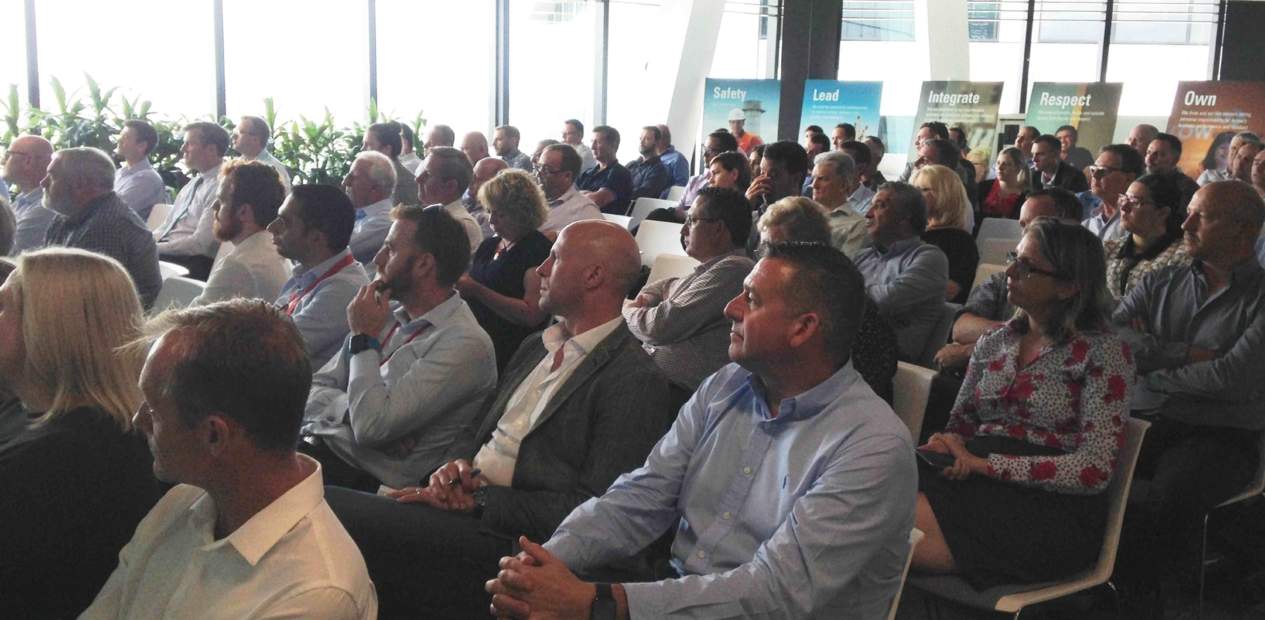 Managing land transport risks now and in the future was the theme of the Land Transport Review Panel on 8 March. Representatives from operator and contract partner companies got together for the second time to share the incidents and innovations in the CSG industry. The event was sponsored by Schlumberger and Arrow Energy.
 Tony Nunan, Vice-President of Shell QGC and LTWG Co-Champion, opened the Panel encouraging the audience to think about what makes learning effective and provided an update on initiatives undertaken by the Working Group in 2018.
During the day presentation were delivered by: Shell QGC; Monadelphous; Veolia; Origin Energy; WorleyParsons; Santos; NHVR; and NRSPP.
Learnings from incidents related to aspects of managing chain of responsibility, vehicle specifications, engaging with the key stakeholders and modifying driver behaviour using innovative approach to interactive learning.
David Pearce (Santos) presenting interactive driver learning experience
Safety improvement presentations focused on Changes to Chain of Responsibility in 2018; Road Safety Benefits of Driverless Vehicles; Driving Improved Performance by utilising IVMS; and Introduction of NRSPP Toolbox Talks. 
Paul McDougall, Australia Onshore Manager (Schlumberger), closed the event, reflecting on the lessons learnt and encouraging participants in the room to share with each other how they would promote what was presented on the day within their organisations.
Lorena Bueno, Australia East Coast HSE Manager (Schlumberger) commented "Land Transport Review Panel is a unique opportunity for us to learn together as an industry. We have seen more people from operational roles attending today and to me it's one of the important factors that made this event successful. We want to continue this engagement and reach out to the supervisors and workforce in the field".
Safer Together Members can access the LTRP #2 presentations here.
For more information about Safer Together click here and the LTRP click here.