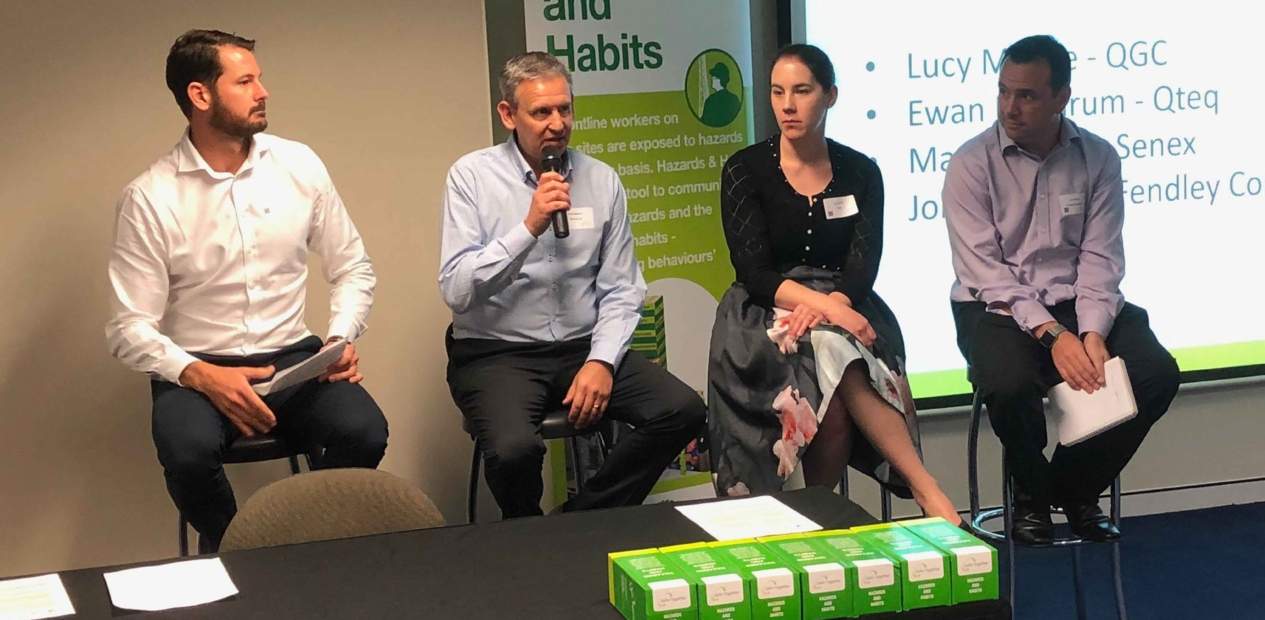 The Safer Together Rig Site Safety Working Group held its 17th Drilling and Completions Industry Incident Review Panel recently. The co-host and MC for the event was Alan Ruff, QGC Shell.
Origin Energy, Halliburton and Schlumberger Land Rigs all shared lessons learned from incidents to more than 60 attendees.
MPC Kinetic facilitated a line of fire interactive incident investigation case study. Bernie Belchoir shared the facts of the incident then asked the audience to become the investigation team. The participants immersed themselves in the discussions and outcomes, even developing solutions not originally considered. This was a first for this forum and proved to be very popular.
A panel discussion followed with Lucy McKee from QGC Shell, Ewan Meldrum from Qteq, Matt Ruttley from Senex Energy and John Renton from Fendley Consultancy. The group were very open and frank about acknowledging not only the safety successes but also that more can and must be done to reduce harm to people in this sector.
The Innovations segment of the day presented by Rig Site Safety Co-champion Ewan Meldrum of Qteq, focused on a revisit and refresh of some of the Rig Site Safety products that have been available since Safer Together started and have proven useful to member companies.
These included:
Watch a re-launch video for these products.
Trent Smith from Origin Energy then shared a highly thought provoking concept about the all injury frequency rate to capture more learning than with TRCF.
Safer Together Members can access the DCIIRP #17 presentations and feedback here.
Whatch the video capturing the highlights from the day here.
DCIIRP #17, September 4, 2019: Alan Ruff, QGC Shell a Shell nd Kyle Koziol, Easternwell.
When reflecting on the event co-host Kyle Koziol, Easternwell expressed "Thanks to all those who presented today and to all the delegates who participated in the interactive sessions. Kyle also thanked the members of the panel who had given their time to share their views at the forum. It is only through sharing and open dialogue we can drive the much needed safety improvement for our industry."
For more information about Safer Together click here and the DCIIRP click here.
Contact: [email protected].
Top image: Panel members Lucy McKee - QGC Shell, Ewan Meldrum - Qteq, Matt Ruttley - Senex Energy and John Renton - Fendley Consultancy share their thoughts on how they, as leaders can do more to reduce Line of Fire risks.