Hazards & Habits
An activity to help improve frontline worker connection with the hazards that they are exposed to in their day to day activities and the associated life-saving habits.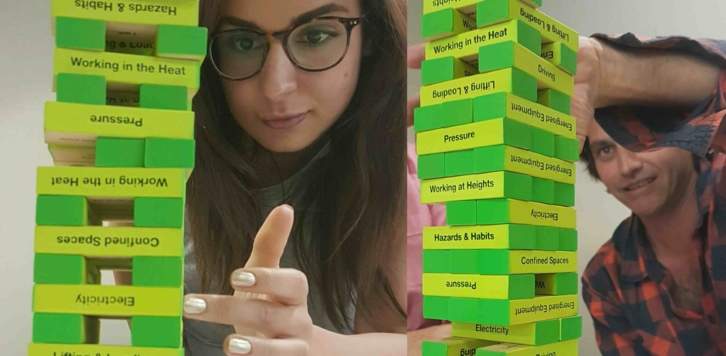 Challenge
Frontline workers on rig sites are exposed to hazards on a daily basis. All of the operators in our industry have developed programs to communicate key hazards and associated 'life-saving' behaviours or rules. A common life-saving program does not exist. Life-saving programs can be overwhelming and confusing for contractors.
Solution
Develop and roll-out a simple tool to communicate common hazards and the associated habits – or 'life-saving behaviours'. The tool should connect frontline workers to the hazards that they are exposed to in their day-to-day activities.
Result
The Working Group analysed the life-saving programs of all operators in the industry and distilled them into the hazards and associated habits depicted in the Hazards and Habits activity.  These also align with the IOGP Life Saving Rules.
The Hazards and Habits activity is finding a wide range of uses within the industry. It has been used as a leadership activity at Safer Together Industry Safety Forum events and also as a training aid in the Safer Together Industry Safety Induction.
The Working Group has published:
Launch Pack to help member companies communicate the Hazards and Habits activity to their workforce.
How to Guide to help facilitate discussions using the Hazard and Habits kit the ISI Specification and comply with its requirements.
Click here to purchase Hazards and Habits.
For More Information
Related Links