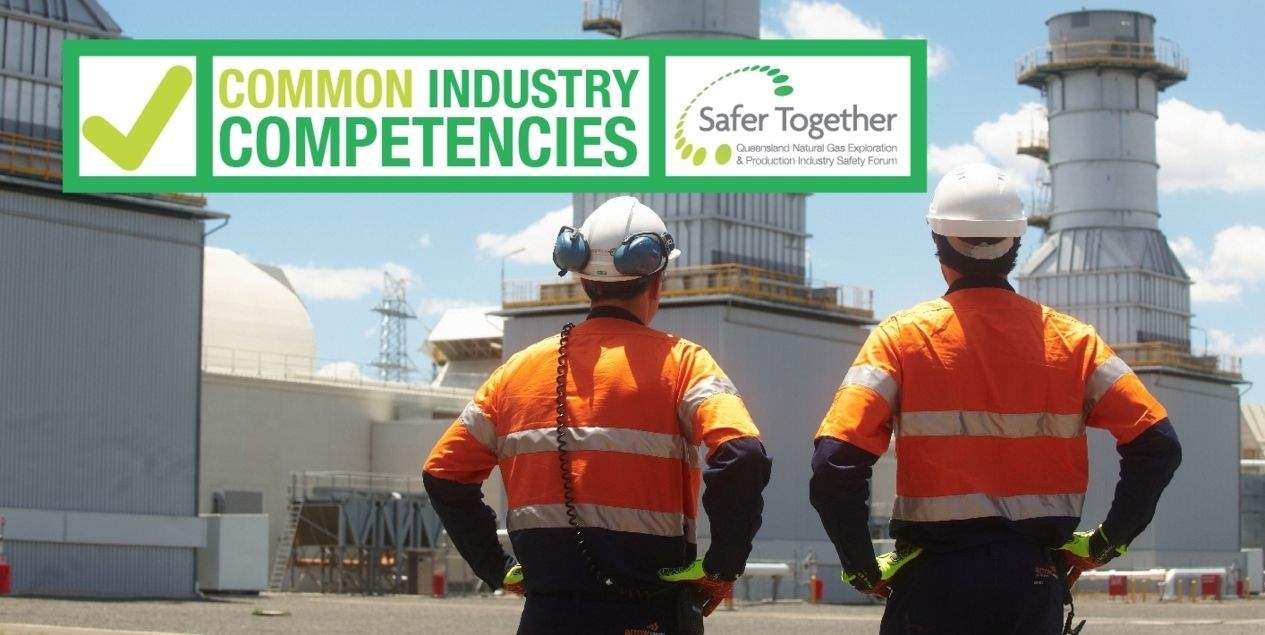 Safer Together has identified huge value in streamlining some of the competencies that are shared across our industry, and has recently expanded the scope of the Common Industry Competencies (CIC) Specification.
The CIC Specification defines consistent requirements for training courses, competency and currency, removing confusion that has the potential to hurt people, while providing cost efficiency by removing duplication in training requirements that currently exist.
Kade Greenwood (QGC) has led the CIC Project Team to this point.  Kade sees benefits for his organisation and for the wider Industry.  "The CIC Specification improves worker mobility and allows operators and contractors to better target their training spend, thereby improving efficiency and faster mobilisation of workers to site.  It also improves confidence around the competency of our contractor workforce."
Initially, the CIC Specification established requirements for:
Confined Space Entry and Operate Breathing Apparatus
Gas Detection
CPR
First Aid and CPR
Work Safely at Heights
The CIC Specification has now been expanded to include:
High Risk Work Licences
Confined Space Rescue
Rescue at Heights
Low Voltage Rescue
There will be more competencies added to this list with time.  Peter Ridge (Halliburton) takes over from Kade as the Project Team Lead and will move the work forward.  He comments "Expanding the scope of the CIC Specification is a great result for the Industry.  But there is still more work to do.  We are already beginning to identify training to be addressed in our next tranche of work".
Implementing the CIC Specification will be driven by incorporating its requirements into Safety Management Systems that apply to Facilities in the Queensland Natural Gas E&P Industry.  To guide this implementation 'Facilities' include: geological survey, well sites, gathering networks, processing plant, water treatment plants, pipelines.
For more information about the CIC Specification, click here.
Contact: [email protected]