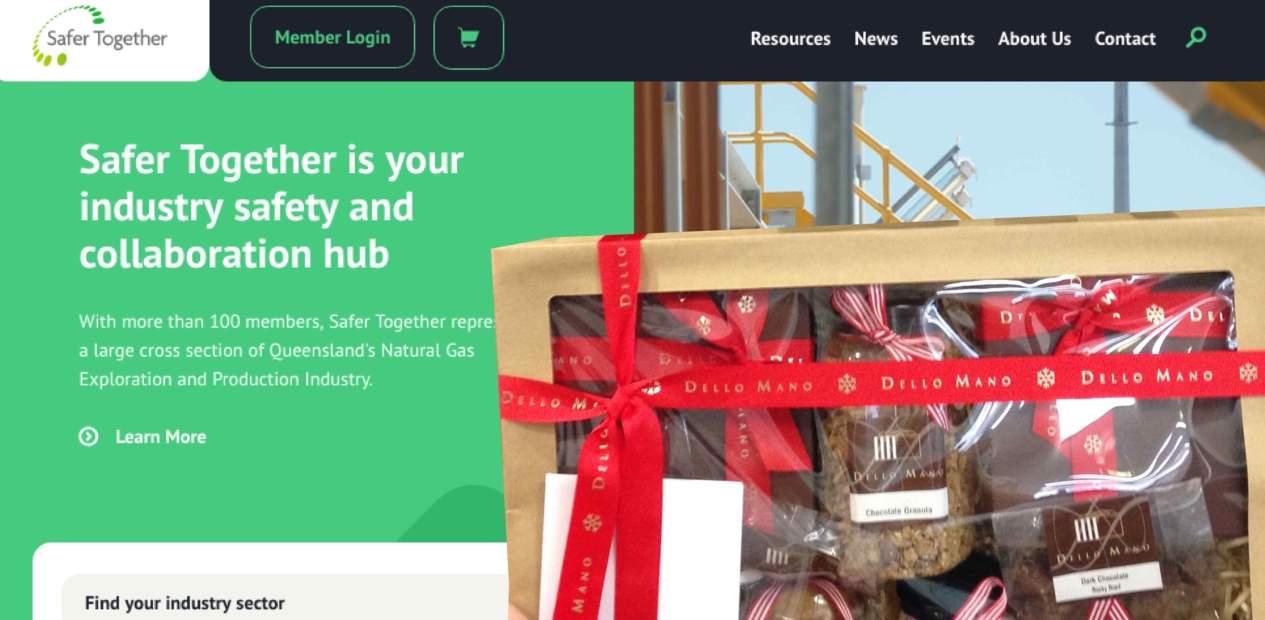 The launch of the new Safer Together Website at the December Industry Safety Forum was accompanied by a call to action for member companies to encourage all their staff to register on the new website so they can access all the great resources available.
To encourage early sign up Safer Together had three Christmas Hampers up for grabs in a lucky draw for members signed up by midnight on the 8th of December.
We're pleased to announce those three winners as:
Erin Laxton, Arrow Energy
Stefan Green, Wood
Sonleep Daison, Spiecapag Australia
The winners received their hampers in time for Christmas festivities. Pictured below is Stefan Green from Wood receiving his hamper from Safer Together.
The website now has nearly 250 registered users and growing. Don't forget to register if you haven't done so and encourage your colleagues to register too! Go to www.safertogether.com.au, click on member log-in and register or click here to access instruction on how to register.