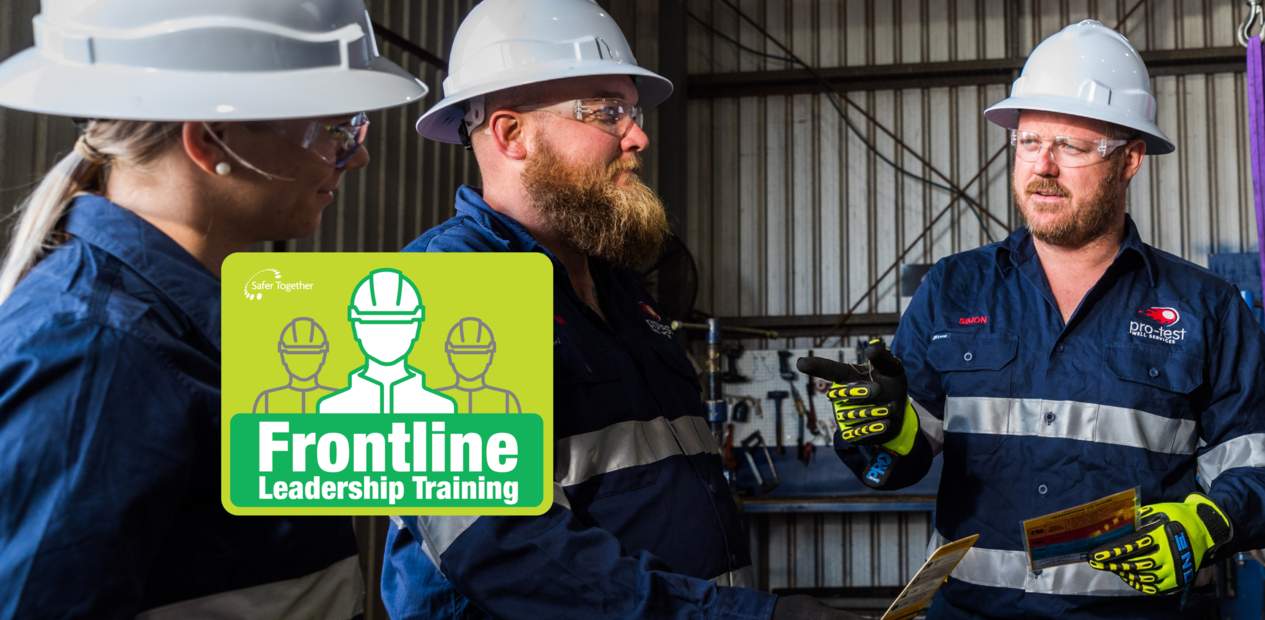 Transforming a team member into an effective team leader takes more than just technical capability – it needs dedicated attention to developing the critical people skills that make leaders effective. Training is needed as part of a continuum of developing frontline leaders in our industry.  Safer Together seeks input from our members to help us make sure we are 'on the right track' as we progress our work to make this type of training available.
We know that Frontline Leaders are key to our Industry delivering safe outcomes for our workforce.  As such, our Industry needs the capacity to train, mentor, and support frontline workers on their journey to becoming successful leaders.   In recognition of this need, Safer Together has committed to developing Frontline Leadership Training. 
Our Industry is currently experiencing the same labour supply challenges faced across the entire Australian economy – and we are seeing a dilution in workforce experience.  One participant at a recent Safer Together event stated the need succinctly:
"Frontline Workers in our Industry need training in skills that they didn't know they needed for a job they didn't know existed – but they are now doing.  The transition from buddy to boss is perhaps the most difficult that will be faced in any person's career".
On February 22, a workshop was held in Brisbane to scope what this type of training might look like.  Workshop participants represented a broad cross-section of our Industry: Operator and Contractor; East and West; large and small companies; executive leaders; frontline leaders; Learning and Development specialists; Health and Safety professionals.  The workshop revealed tremendous cross-Industry alignment on:
the key leadership content that must be covered in any effective Frontline Leadership Training Course,
common supervisor management tools (less content specific to a particular company that) is best delivered elsewhere,
a possible course syllabus outline, and
modes of delivery optimal to Australian Oil and Gas Industry audiences
"In house Leadership Development programs are often focused on understanding and applying company-specific HR-related policies and processes.  Collaborating via Safer Together requires an 'agnostic' approach that focuses on what is required to develop agile and consistent leadership behaviour within our industry - not on the delivery of 'rules and tools' that are specific to an individual company.   That's the real benefit of collaboration - stripping out the side issues".  Consultation Workshop participant.
As the project progresses, we will be sharing materials for consultation, so we invite all Members to have your say in developing a program that meets the needs of our industry. 
The Frontline Leadership Training Project team is now preparing a draft course outline which will be made available to Member Companies to provide feedback.  We will also be running consultation workshops in late Q1/early Q2. 
Please contact us at safety.leadership@safertogether.com.au if you would like to review the draft course outline or to register your interest in attending a consultation workshop.