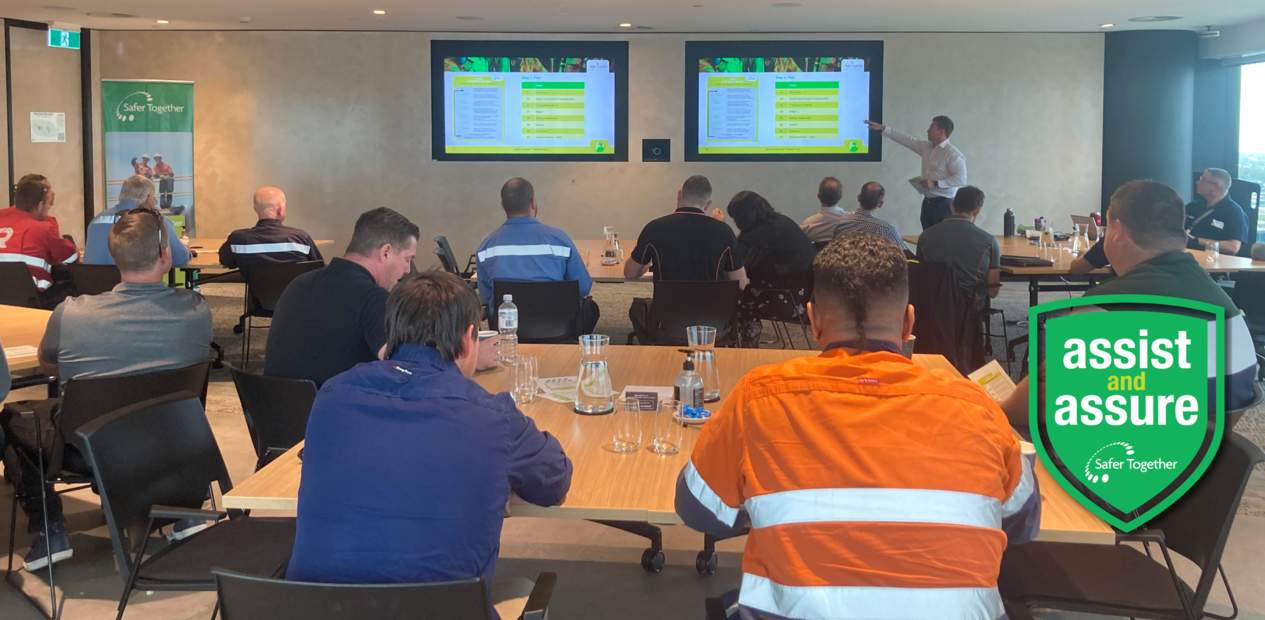 The first of 2023's quarterly Assist & Assure (A&A) Best Practice workshops was held in Brisbane in March, with 21 delegates in attendance.
Lead by Blair Hart (Principal Consultant, HSB Resources), with knowledgeable support from Brian Donegan (Field Safety Program Advisor, Shell Australia) the Safer Together Members in attendance had a very informative training session where they were presented the latest A&A training materials specifically targeted at frontline workers.
The participants from Member Companies working in the drilling & completions sector, and production and operations services all left convinced of the benefits of A&A, and the benefits implementation would bring in terms of both improvements in safety performance and efficiency gains to their business, if A&A is applied consistently by the workforce in their daily work tasks. 
For those adopting A&A at their workplace, Safer Together has a full suite of products to provide guidance and instruction to implement, deliver and manage the A&A program.  The A&A collateral, including our new Assist and Assure Frontline Training Pack consists of presentations, videos and practical exercises, designed to teach the participants the key elements of A&A, and how to:
Contribute to an engaging Transition to Work meeting,
Have an effective Step 7 conversation, and
Be proactive in Safety Leadership and the role of Assurance.
A&A training is just the first step, implementation in the workplace is where the rubber hits the road.
At the Workshop, examples of 'best practice' for implementation were described and it was emphasized that positive, sustainable outcomes have been achieved when A&A it supported by senior management and supervisors in the company, where these roles visibly engage and commit to ensuring its success.
Member Companies can access our brand-new Assist and Assure: Frontline Training Pack.
Read a Case Study of UGL's adoption of A&A, and how A&A adoption benefited MPC Kinetic.
Feedback provided by the delegates at the completion of the training will ensure we can continuously improve our A&A training.
Register to receive an invitation to our next A&A Workshop (28th June, location TBA), and keep an eye on our Events page for information on other upcoming A&A Best Practice Workshops.
If you require further information on the Assist and Assure training or need support for Implementation, please do not hesitate to contact: rigsite.safety@safertogether.com.au.