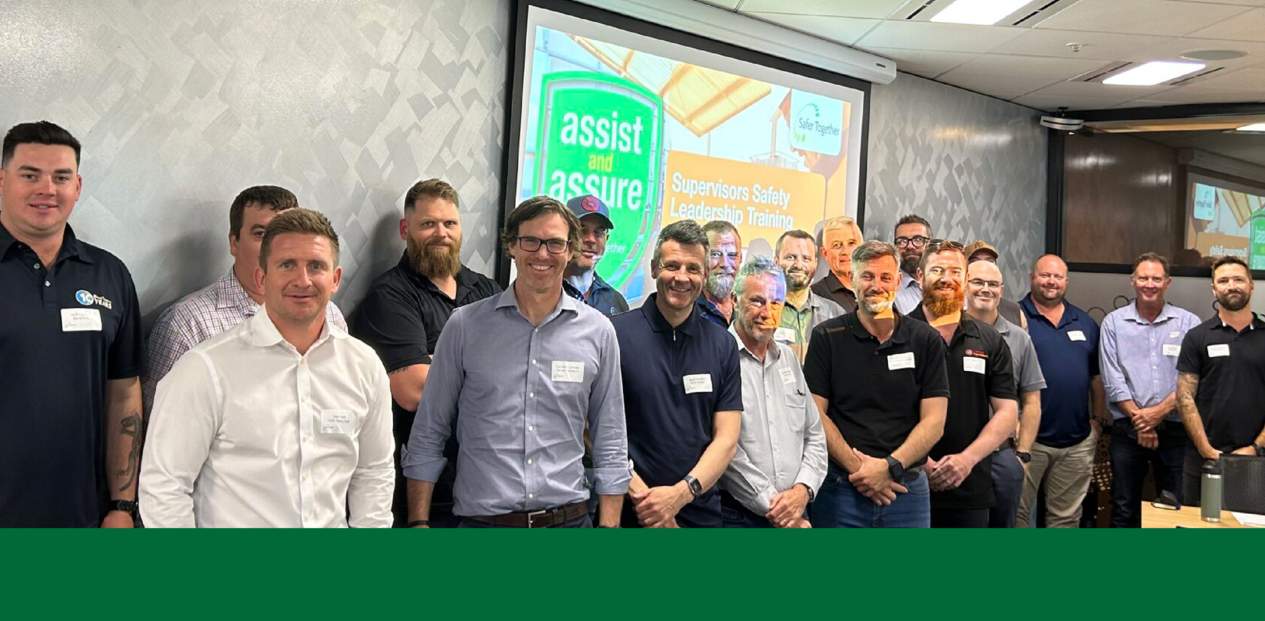 As a key initiative for 2023, Assist and Assure is gaining momentum.  At our eighth Assist and Assure training session for 2023, 11 member companies sent 19 delegates, 1 newborn plus 1 support dad to the session, with demand for Assist and Assure training indicating the initiative is swiftly becoming a 'common language' when it comes to safety conversations in our industry Australia-wide.
The Supervisors Safety Leadership Training in Brisbane was facilitated by Blair Hart (HSB Resources) who led delegates through the role of the front-line safety leaders/supervisors in deploying Assist and Assure at their workplace, providing examples of how to run engaging transition to work meetings, how to have effective 'Step 7' conversations and providing delegates with key Safety Leadership skills – including:
How to influence behaviours, give praise, be curious, 
Knowledge of human and organisational performance, how to have a learner mindset, psychological safety,
Facilitation and coaching skills,
How to hold effective interventions,
Examples of self-assure for Assist and Assure.
For a story on how UGL deployed Assist and Assure across their worksites, follow the link to this Case Study.
49 member companies from Qld and WA/NT have sent delegates to our Assist and Assure training opportunities so far this year.  An upcoming Assist and Assure Supervisors Safety Leadership Training in Brisbane on 9th November will be the last opportunity to add your company to the list for 2023. 
If you are interested in joining this course, email:  info@safertogether.com.au.