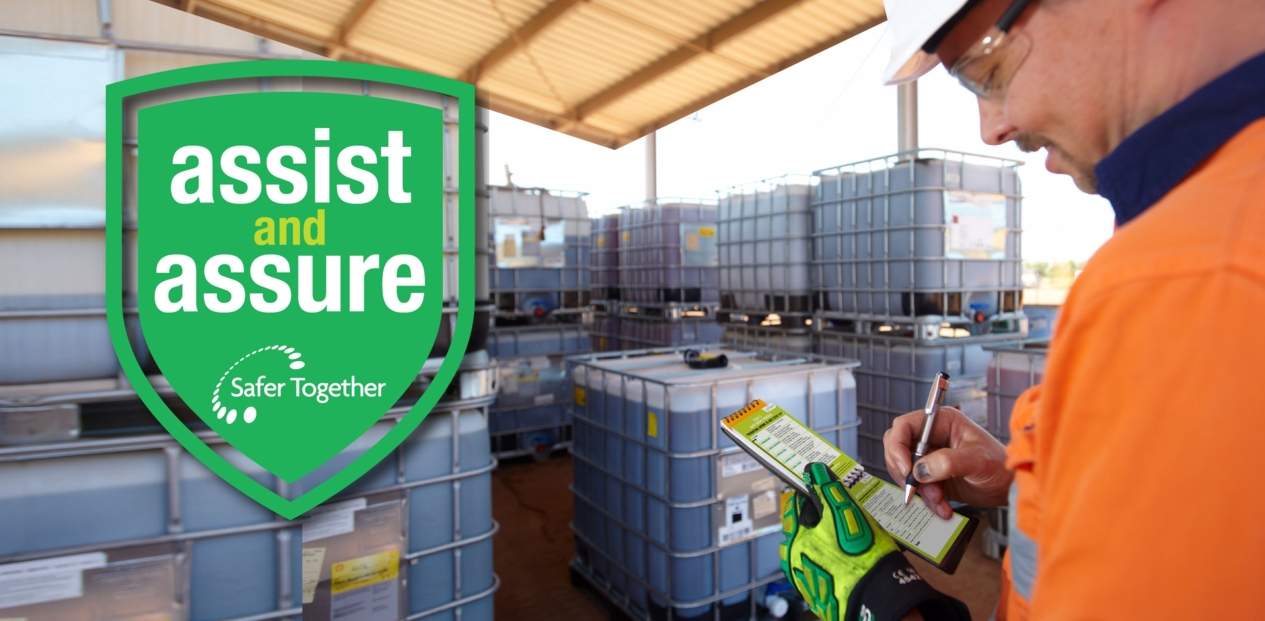 The Qld Rig Site Safety Working Group are delighted to announce the launch of their flagship project, Assist and Assure.  It is now available to all member companies.
Shell Wells developed Assist and Assure and used it to deliver a significant improvement in their safety performance.  They gifted the program to industry via Safer Together.  Early adopters, including Arrow Energy, Wild Desert and Easternwell have contributed significantly to the Safer Together project.
Blair Hart – Wild Desert HSE Manager & Assist and Assure Project Lead
officially launches the project at 4th March DCIIRP
At its heart Assist and Assure is a leadership skills program that focuses on engaging the workforce through 3 strategies:
Transition to Work;
Safe Work Process (Step 7);
Effective Supervision (before, during, after).
A full suite of tools to support implementation have been developed and can be downloaded from the links below:
The project team are happy to provide train the trainer sessions upon demand. If members are interested please contact: [email protected].
For more information about Safer Together click here and Assist and Assure click here.