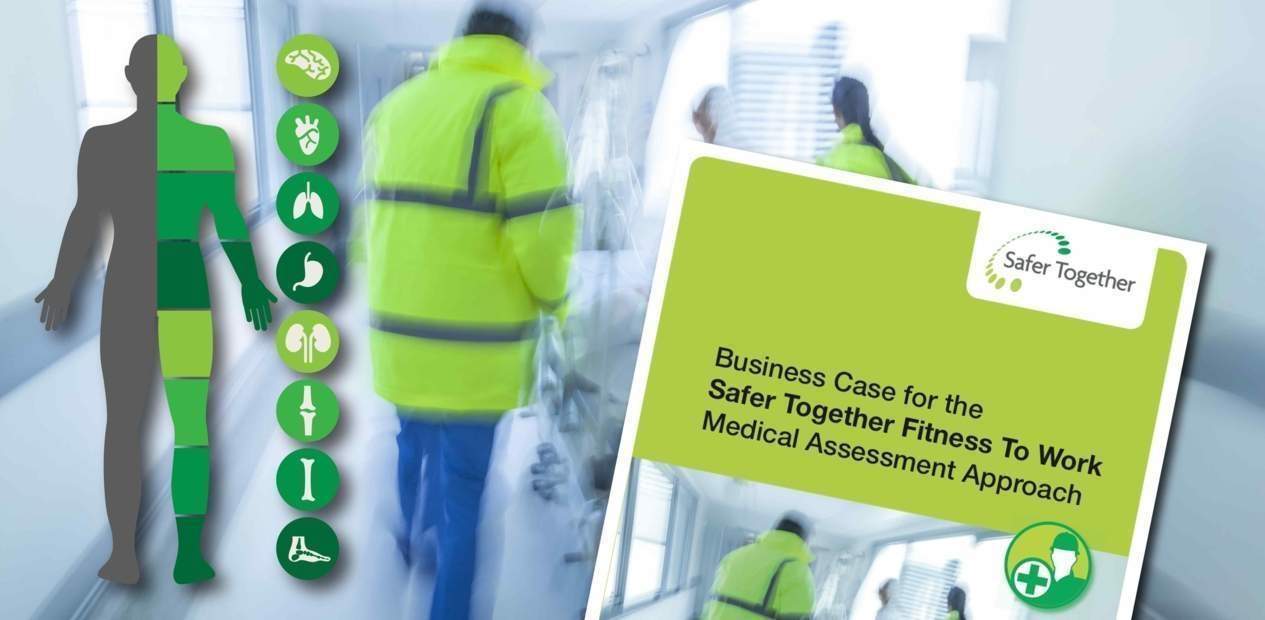 The latest example of effective collaboration to achieve industry alignment is the widespread adoption and roll-out of the Fitness to Work Medical Assessment Guideline in WA/NT.
Initially developed by the Health Working Group in Queensland and launched there in 2021, the Guideline is the culmination of a dedicated work program over several years that included Subject Matter Experts and a series of consultation workshops in Toowoomba, Brisbane and Perth with more than 140 representatitives from Industry, Regulatory Authorities and Health Practitioners to frame and agree on a robust, industry-wide Fitness to Work medical process.
Max Hills (Chief Medical Officer - Chevron), a driving member of the WA/NT Health Working Group, attended a Fitness to Work Medical Assessment Guideline Implementation Workshop in Brisbane in 2021, to meet the QLD Health Working Group and gain first-hand knowledge regarding the Guideline's implementation.  Max has since led the way as Project Lead in WA/NT on behalf of his Working Group and we would like to acknowledge his valuable contribution, together with valuable contributions from the major Operators in the Group working together to reach consensus as to what was acceptable for WA/NT.
Following the Consultation Workshop that was held in Perth in November 2021, in May 2022  an Implementation Workshop was also held in Perth.  Attended by 35 participants from Member Companies, Health Care Providers, Occupational Physicians and other stakeholders, the Workshop was facilitated by Max with support from his colleagues in the Health Working Group.
Photo: Dr Max Hills (Chevron) introduces the FTW Medical Assessment Guideline at the Implementation Workshop
After introducing and providing an overview of the Guideline, including explaining aspects of it that are specific to WA/NT, Max handed over to Damian Lee (Principal Health & Safety Advisor – Beach Energy). Damian walked attendees through details of how the Guideline has been implemented by other Major Operators and stakeholders.
Participants then had the opportunity to ask questions of the Operator Panel, comprised of representatives from Chevron, Woodside Energy, INPEX, Beach Energy and Shell, all of whom confirmed their company's commitment to recognise the Safer Together FTW Medical Assessment Guideline as the standard medical for access to work on site.
Photo (left to right): Damian Lee (Beach Energy); Dr Catherine Hurworth (Shell); Dr Max Hills (Chevron); Sam Elkington (Woodside Energy); and Anna McFarlane (INPEX)
Max commented "We now have a medical assessment that is accepted by several energy operators as a minimum requirement for remote and offshore site access in WA and NT, and this builds on an assessment developed and rolled out in Queensland." 
"This means that our business partners only need to complete one medical for their personnel to access any of these operated sites.  This saves on unnecessary medical assessments and time. It also means we can be confident that individuals have undergone a comprehensive medical which is targeted to the specific risks common to our sites."
"We are seeing our business partners implementing this presently.  We expect the first benefit to be reduced time to mobilisation where individuals have completed a Safer Together medical".
As a Major Sharing Initiative, the FTW Medical Assessment Guideline is categorised as a  product with the potential for a significant safety performance improvement if adopted across the industry. Over the next year the intention is that all Safer Together Member Companies will be strongly encouraged to adopt and implement the FTW Medical Assessment Guideline across their businesses and service provider contracts (where it is applicable to their business activities), with major contracting companies also implementing it within their organisations.
"We work in a dangerous and sometimes stressful industry, often in remote locations, with fly-in-fly-out, shift work and rotations. Most Operators in our industry are adopting or considering adopting the Guideline and are looking at their contractors to consider doing the same. This means one FTW certificate would be all that is required to be able to be declared FTW for most Operator sites."  emphasised Sander Stegenga, Co-Champion of the Health Working Group.
Find out more about the Fitness to Work Medical Assessment Guideline and how it can help streamline the medical assessment process for your Company.
Read a Case Study on Beach Energy's adoption and implementation of the Fitness to Work Medical Assessment Guideline, which enabled the company to standardise on one medical assessment for its whole business across Australia and New Zealand.
If you have any questions regarding the FTW Medical Assessment Guideline, please email:  health@safertogether.com.au