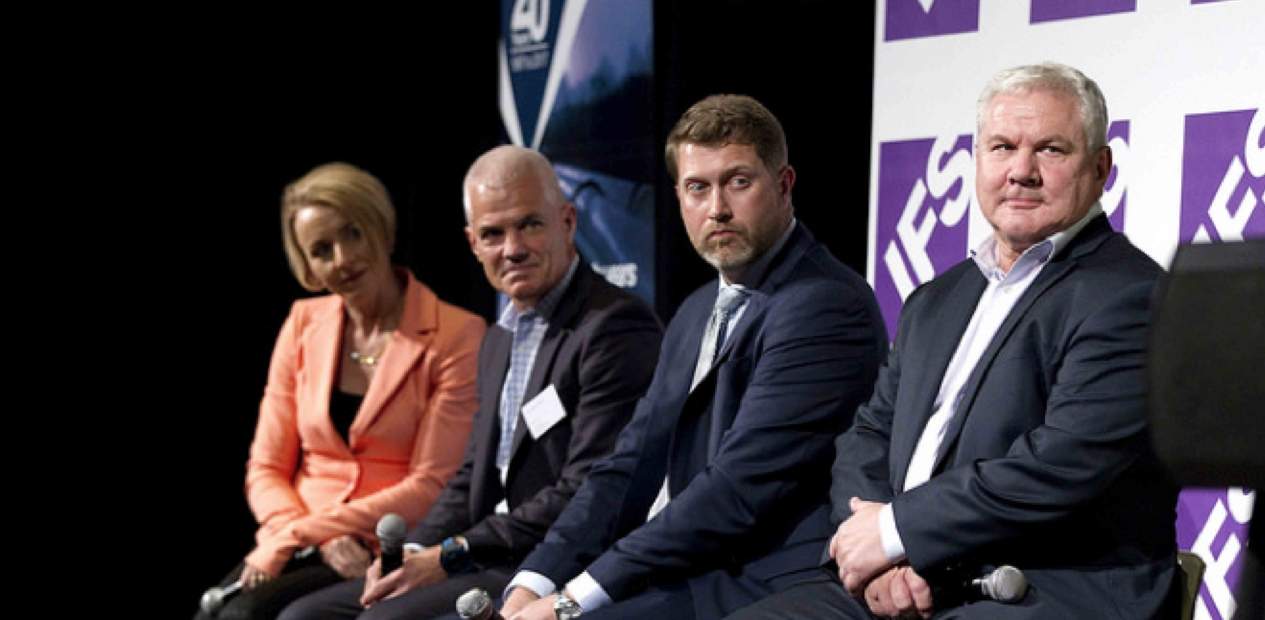 Safer Together WA/NT is a member-based organisation.  As such, members of the Safety Leaders Group (SLG) have reached out to stakeholders in Perth and Darwin during recent events hosted by the Petroleum Club of WA (April 17) and Energy Club NT (May 9).
Presentations delivered by Safer Together at these events followed a similar theme.  They keynote presentation in Perth was delivered by Safer Together WA/NT Operator Co-Chair, Niall Myles (Woodside).  In Darwin, this honour fell to SLG member, Conor Walker (INPEX). 
Safer Together WA/NT Contractor Co-Chair, Philip Cave (Clough) facilitated a Q&A Panel at both events.  "We thank PCWA and ECNT and their sponsors for hosting these events.  They provided a great opportunity for us to explain what Safer Together is about.  But, perhaps more importantly, they provided an opportunity for us to hear what our Industry thinks we should be collectively working on as we seek to improve our safety performance.  It is important that we listen…and then act".
The Perth Panel included SLG Members, Ian Grant (Quadrant Energy) and Michael Fulham (ASCO World).  It also included Mary Hackett and Trevor Brown, who have both had a major role in seeing Safer Together WA/NT come to fruition and provided a unique insight about the importance of collaboration for the Australian Oil and Gas Industry from their perspectives of previously holding senior leadership roles in the Industry.
In Darwin, the Panel included SLG members, Zoran Bebic (Monadelphous) and David Boyle (ConocoPhillips) and senior executives of member companies, Lesley Adams (Quadrant Energy) and Neil Clegg (Upstream PS).
Both events featured an activity where each table listed their idea for a 'quick win' that Safer Together WA/NT could pursue.  These ideas will be provided to each of the Working Groups as they prepare their Work Plans for 2018.
Contact: [email protected]