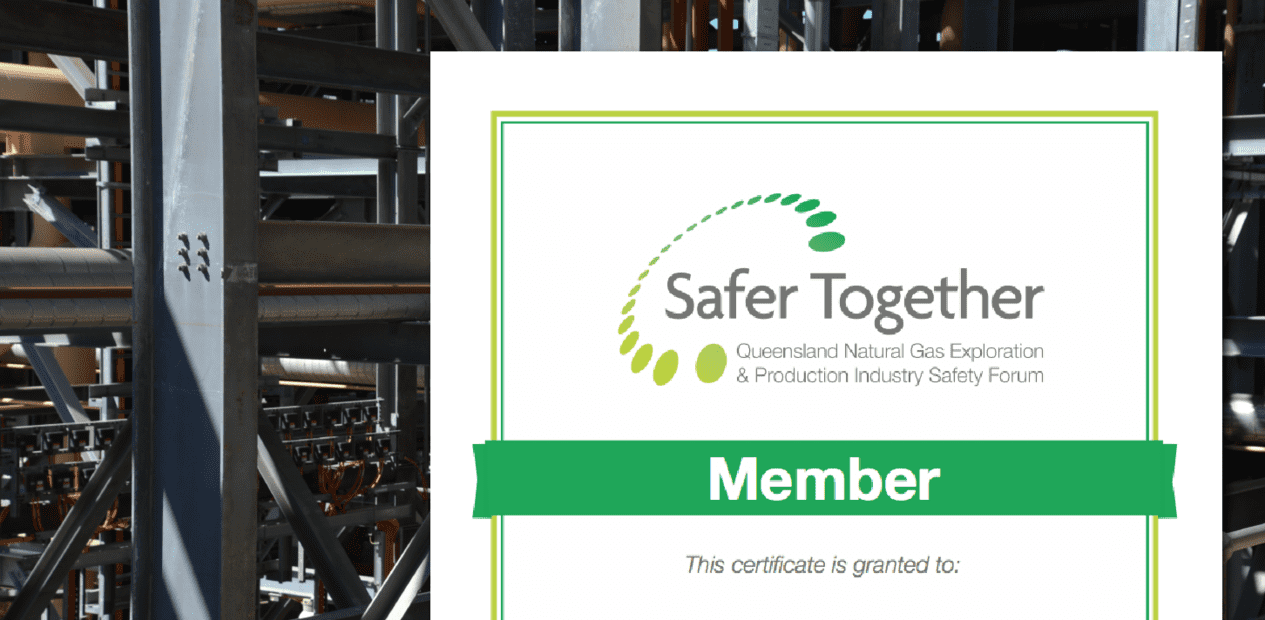 In December 2016, Woodside representatives participated in Safer Together's Industry Safety Forum (ISF).  And they clearly like what they saw. Jeroen Buren, Woodside's Senior Vice President Production shared a thought.  "At home, my golf club membership entitles me to play on other courses.  In turn, my club lets others come to play on our course.  I think you call it a reciprocal arrangement.  Do you guys have something like that?"
We didn't. Until now…
At its February meeting, Safer Together's Safety Leaders Group agreed to offer Associate Memberships to Operating Companies that do not have any operating interests in Queensland. Woodside's nomination to become Safer Together's first Associate Member was also approved.
Woodside joins Safer Together as the largest operator of oil and gas production in Australia. Woodside is also Australia's largest independent oil and gas company.
Warwick King, CEO of APLNG and Co-Chair of the Safety Leaders Group, is enthusiastic about welcoming Woodside into Safer Together. "It's satisfying to know that our colleagues outside Queensland recognise the value in what we have achieved through collaboration in Safer Together. They want some of what we've got. In turn, they have a lot to offer us as we broaden our collaboration and continue to work together to improve safety across our entire Industry."
We are delighted Woodside has become the first ever Associate Member of Safer Together. We see this as an excellent step forward in cross-industry and cross-state collaboration and sharing. A sentiment shared by Woodside's Jeroen Buren.
For more information about Safer Together click here.
For more information about Woodside click here.
Contact: [email protected]