Maintain It
A process safety awareness video to help improve conversations with your team about process safety.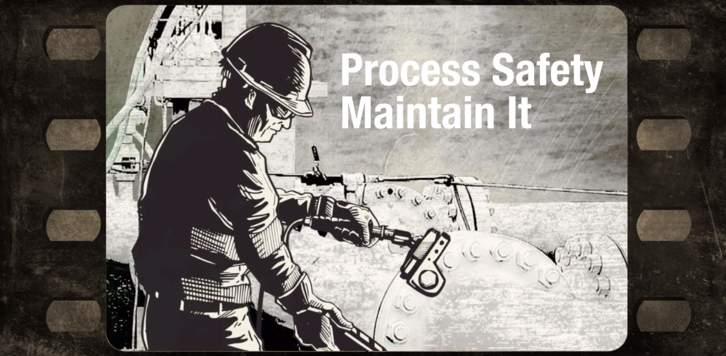 Challenge
There are many touch points with our industry's activities that can contribute towards preventing loss of containment incidents, and the significant harm that can go with these. We may not all be on the frontline each day, but the actions we take and decisions we make can influence what occurs with our facilities.
Solution 
Develop tools that will enable you and your teams to start, or enhance an existing process safety conversation about the roles we play in keeping hazardous materials contained.
Result
Now Available!
The Working Group has developed a short animated feature that covers preventing loss of containment during maintenance itself; preventing loss of containment in future from the maintenance we have done; and has an overlay of the International Association of Oil & Gas Producers process safety fundamentals which enables multiple conversation angles about process safety.
A Launch Pack has been developed to help Safer Together members implement this initiative within their Company. 
For More Information