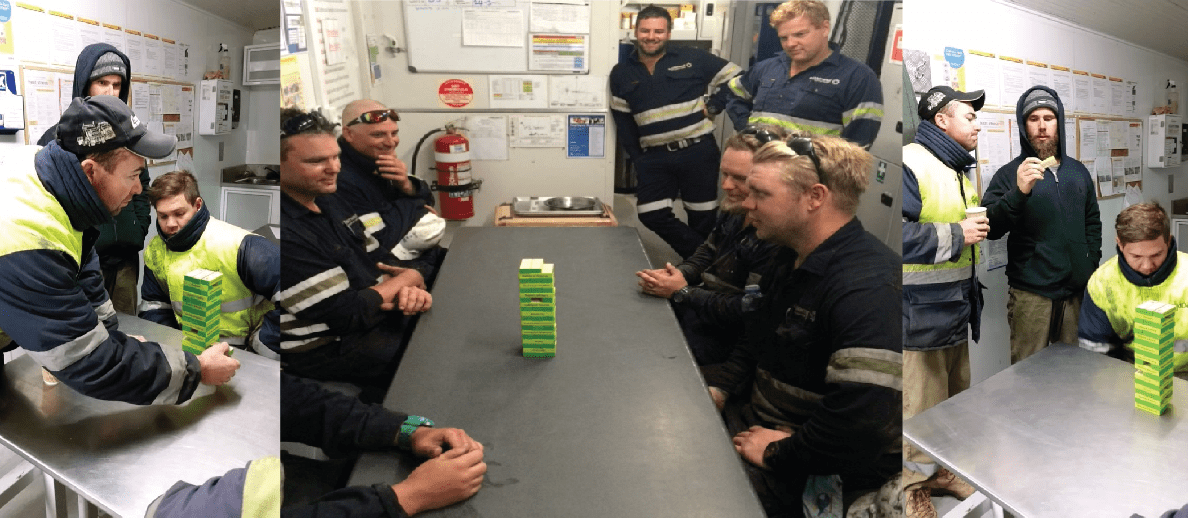 Challenge
Our workers are exposed to hazards every day. We want to improve awareness of these hazards and ensure that the correct behaviours are being applied to generate a culture of safety.
But…
Everyone has their own programs to communicate key hazards and associated 'life-saving' behaviours or rules. A common life-saving program does not exist across our industry. Life-saving programs can be overwhelming and confusing.
Solution
Wild Desert used the Hazards & Habits Kit to communicate common hazards and the associated habits (i.e. 'Life Saving Rules') to our front-line workers on rig sites.
We distributed Hazards & Habits Kits across our rigs and camps. (6 kits: 4 rigs and 2 camps). The Kits were used at pre-tour meetings and Weekly Safety Meetings.
Result
Positives:
Junior crew members experience in hazard identification was broadened.
It was a great way to get experienced crew members to lead from the front and support their junior crew members.
It promoted a group discussion on safety and safety culture (including "stop the job have a chat") – including things that we can improve on.
Negatives:
Sometimes the crew got focused on winning the game rather than the hazard/consequence.
Crews became disinterested over a short period.
We need to think about how to capture and follow up on the lessons learnt.
Lessons Learnt
Reception varies based on roll out and facilitation.
It's good for the inexperienced crew when senior members participate.
Keep it relevant to operations being undertaken on-site.
Instruct your field personnel on how to use the Kit - in accordance with company hazard control processes and tools.
Download the Case Study Poster here. 
For more information about Wild Desert click here.
For more information about the Hazards & Habits Kit click here.
Contact: [email protected]