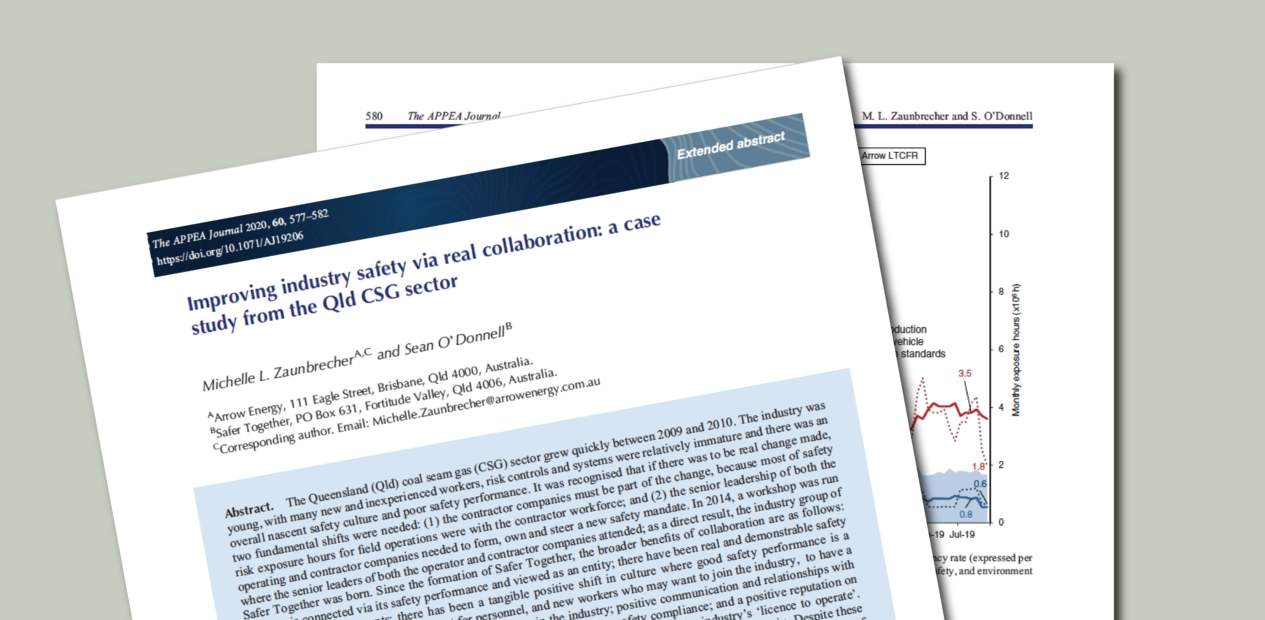 Michelle Zaunbrecher (Arrow Energy) and Seán O'Donnell (Safer Together) prepared a paper for the 2020 APPEA Conference.  This paper explores:
The case for change that led to Safer Together forming in Qld in 2014
The results achieved by collaboration through Safer Together over the 5 year period 2014 – 2019
This paper was published in the 2020 APPEA journal.  Click here to read the abstract or to purchase the paper.
For More Information