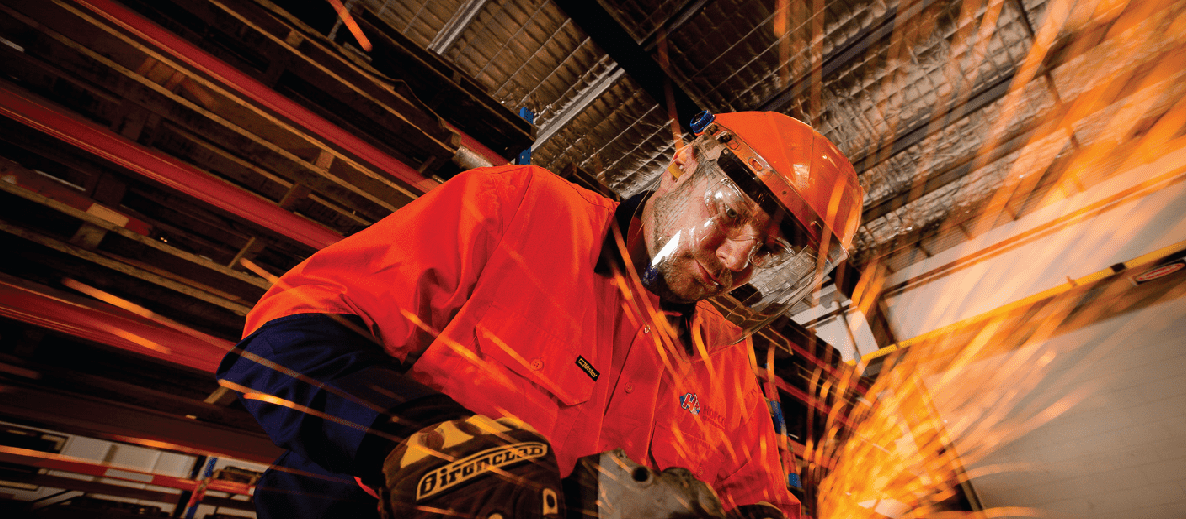 Challenge
Effective employee engagement is widely recognised to have huge organisational benefits. During times of business disruption and evolution, it's especially important for managers to monitor and understand the current mood of the company and how people feel about the changes.  For a niche company like Hofco Oilfield Services it's vital to create an environment of open communication to be able to operate as an effective team.
Solution
Following a recent organisational change, Hofco saw a timely opportunity to use the Safety Culture Survey as an engagement tool that could give a quick pulse check of the company. One of the advantages of being a member company of Safer Together was that it enabled Hofco to easily access a sophisticated and industry-tailored workforce engagement tool that was ideal for their situation. The online survey was easy to activate and set up, and what particularly appealed to Hofco was that the results would be available in real time.
Result
After returning from the Christmas holiday period, all employees were asked to spend a few minutes completing the online survey. The team then gathered together for about 45 minutes to review and discuss the results, which evoked a broad and positive conversation about workplace culture and the interaction between management and staff.
The team identified a number of issues, developed an action plan together and decided to make some changes to drive a more inclusive approach to managing safety, including re-assigning responsibilities, resourcing, assurance checks, and reviews of risk registers.
"For a small company like ours, it was a very cost-effective exercise and we got a lot of benefit out of it. Although the survey was about safety culture, the follow-up conversation we had as a team was broader and not just about safety" (Chief Executive Officer).
 "Management was interested in what we had to say and in implementing some of our suggestions as a result of the conversation after the survey" (Rental & Logistics Co-ordinator).
Lessons Learnt
Even if you are a small company and you've been the manager there for a long time, it's a useful exercise to do – you'll learn a lot.
If issues / concerns are raised, make sure you develop an action plan…and make sure those actions are closed out.
Repeat the survey after 6 – 12 months – to analyse improvements over time and to frequently remind your employees that you value their feedback.
Download the Case Study Poster here.
For more information about Hofco Oilfield Services click here 
For more information about the Safety Culture Survey, including how to register and activate it for your company, click here