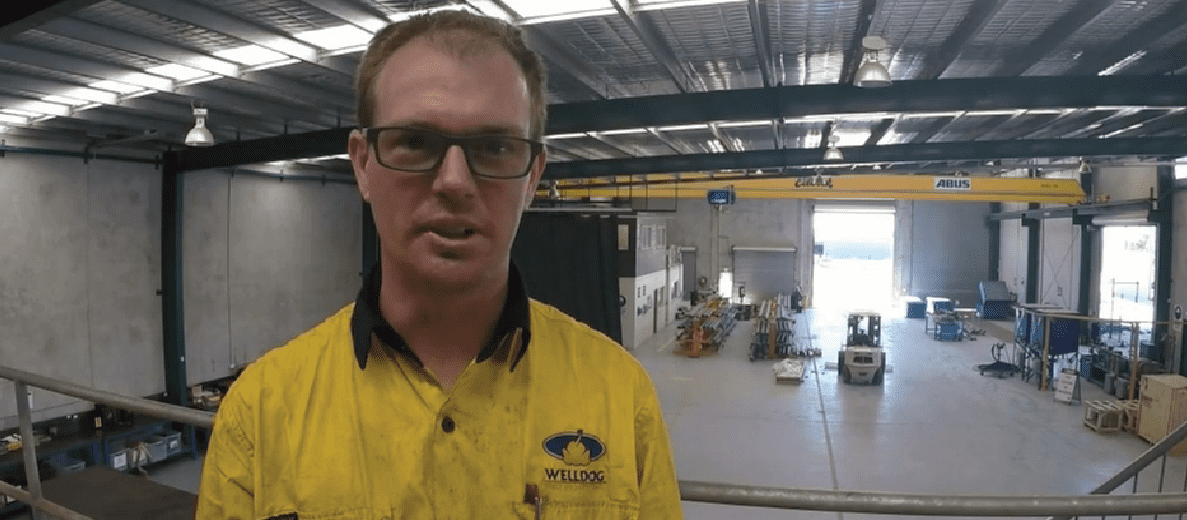 Challenge
Road transport is one of the most significant safety risks faced by WellDog. At any time they may have 12 crews (24 personnel) on the road travelling to and from well sites. Nearly 100% of their drivers are in the 17 to 35 age group. RACQ statistics indicate that this age group alone makes up more than half of all fatalities on Queensland roads.
Solution
To manage road safety risks, in 2012 WellDog introduced In Vehicle Monitoring Systems (IVMS). In 2015 they commenced detailed weekly reviews of their IVMS data. In 2016 they started reporting against the common IVMS settings defined in Safer Together's IVMS Specification Standard. Exceptions are followed-up with drivers immediately. At the start of each field worker's hitch, a one on one session is conducted to discuss positive and negative aspects of the worker's driving performance.
Result
WellDog has produced a video to tell their IVMS story – and to record the positive feedback that they are receiving from their workforce.
Hannah McConnell, Operations Administrator, observes "Crews respond really well to the direct and personal communication". Brian, Field Technician, agrees "At the start of each hitch it's important that we sit down and review IVMS to see where we can improve".
Feedback from IVMS data is changing the way people drive. Lachy reports "It's made me more conscious of the way I drive".
It's even changing behaviours outside of work. Ben, PCP Technician, offers "I find it a good thing. It's improved my driving at work and home…It makes it a lot safer. It makes you a lot more vigilant".
IVMS data is also assisting to schedule vehicle maintenance. Jeremy Phillips, Resource Coordinator says "IVMS helps us quite a lot with this, in keeping an eye on the vehicles in the field to see when they are due for a service next and their kilometres per month".
Lessons Learnt
State the rules and expectations and stick to them.
Use data, don't just collect it!
Act on breaches quickly.
Provide feedback and communicate on "events".
Provide positive feedback and acknowledge your good drivers.
Download Case Study Poster here.
For more information about WellDog click here.
For more information about Safer Together's Common IVMS Specification click here.
Contact: [email protected]