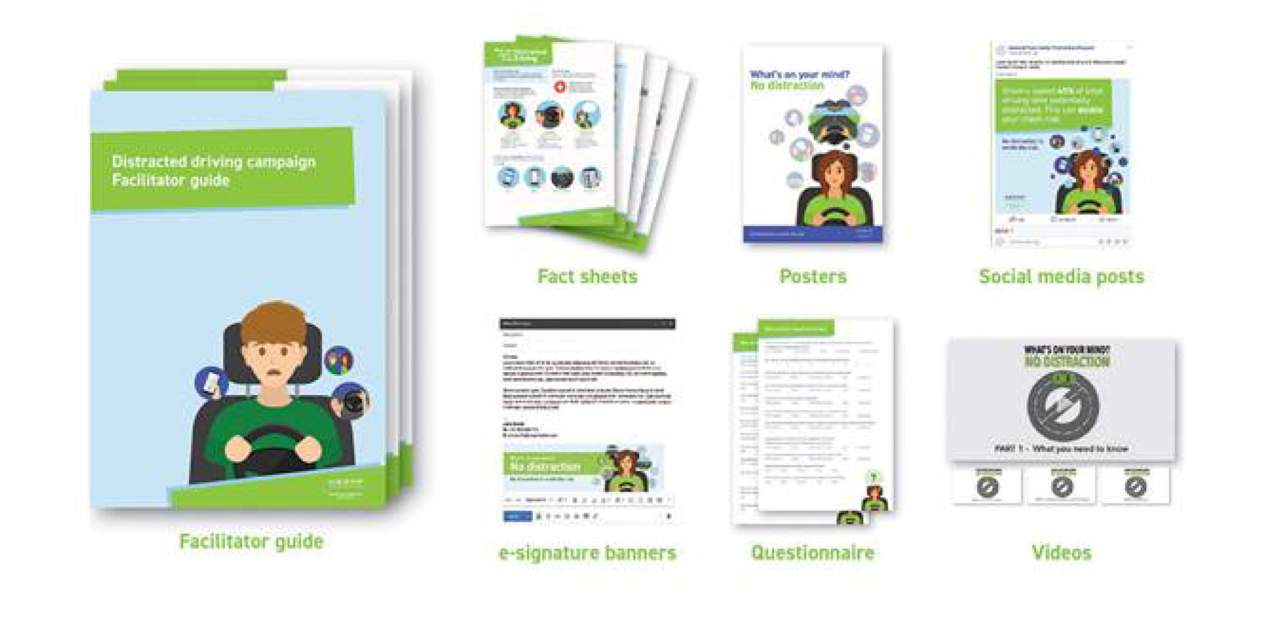 What does distracted driving mean?  What are the risks and why does it matter?  NRSPP's first Organisational Road Safety Campaign addresses these questions, and more on, the issue of distracted driving.  As one of the fatal five risks on the road, raising awareness in the workplace on this issue is extremely important and this new campaign aims to achieve this.
NRSPP's Distracted Driving Campaign can be executed across an entire organisation with the aim of engaging its workforce to understand distraction on the road network.  There is a range of materials an organisation can use, as well as a guide on how to best utilise these resources and execute the campaign.
The campaign provides an opportunity for organisations to demonstrate that safety is a core value of the organisation.  As such their entire workforce is engaged and empowered to understand what they can do to make the roads safer.  As workers begin returning to work and leaving their homes post COVID-19 lockdown, the timing is perfect to engage them to be safe behind the wheel and help them create new safe driving habits.
The resource pack for this campaign can be downloaded free of charge and includes:
Facilitator guide
Fact sheets
Posters
e-signature banners
Questionnaire (pre and post evaluation)
Social media posts
Videos
Safer Together is a NRSPP Program Partner.  To find out more about our collaboration with NRSPP click here.
Click here to find out more about NRSPP.