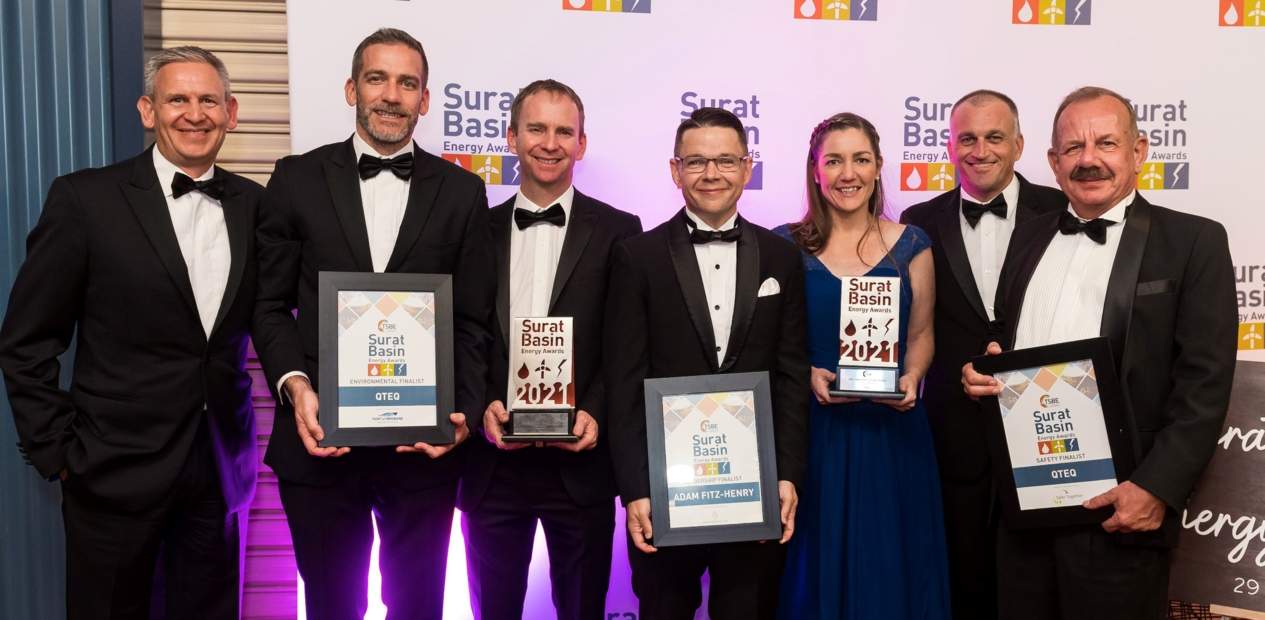 Safer Together was a proud sponsor of the Safety Award at the recent Toowoomba and Surat Basin Enterprise (TSBE) Surat Basin Energy Awards held in Dalby on the 29th April 2021.
Dalby recently played host to the inaugural Surat Basin Energy Awards with nearly 300 business leaders celebrating the energy sector. These awards showcased the economic contribution and the positive impact the gas and energy sector has made to the Surat Basin region.
We're pretty excited that the Safety Award went to one of our member companies - Qteq.  Qteq won the award for their focus on developing new methods and tools to reduce the risk and severity of hand injuries throughout their workforce, and externally in other contractor companies. This initiative is built upon their strong drive to create an embedded safety culture within their business, whilst contributing to a positive safety culture in the broader industry.
"It means a huge amount for our company and our vision in particular, and it's nice to know that we're being recognised for the efforts we are doing within the region," said Qteq General Manager, Jeremy Phillips.
 Our congratulations go to all of the Qteq team.
There were 13 award categories in total. We also congratulate all of the other award winners, and in particular former member of the Safer Together Qld Safety Leaders Group Ian Davies – Senex CEO, who took out the Leadership Award.
Photos of the event can be viewed here. 
Watch the video of the event here.
Header image: Winners of the Safety Award - Qteq.