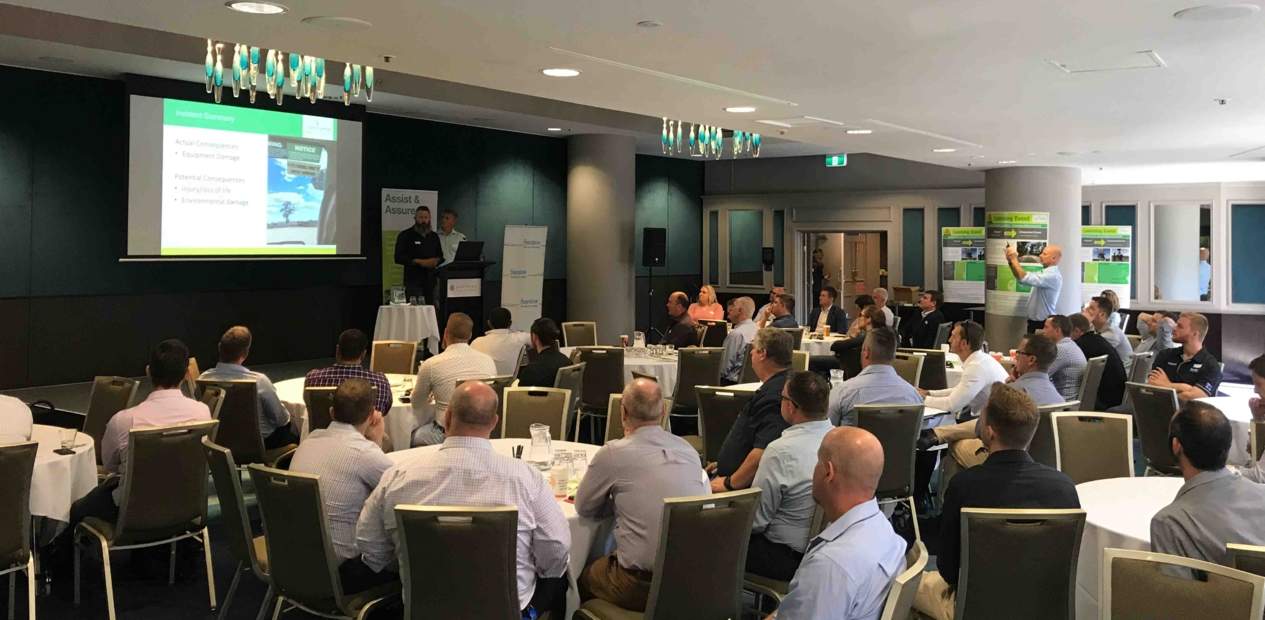 Tim Keeffe from Actrua delivered the keynote address at the March 13 Drilling and Completions Industry Incident Review Panel (DCIIRP).  Tim explained that there is a line between acting on safety and avoidance.  Where you draw the line is a choice….and it's what you do before the choice that matters.
The DCIIRP event was hosted by Santos and Ensign.  David Banks, Santos Executive Vice President Onshore Upstream delivered the Opening Address in which he reflected on the importance of always starting each job the right way by having the right plans, right tools and right people involved in every task.
The DCIIRP continues to be an effective way to share information and learnings and to ask questions of our peers which will allow everyone to take something back to their own teams to avoid repeat incidents and increase awareness.  The event theme was "Back to Basics".  
"The reason we chose a theme around Back to Basics was to help focus on the increasing activity levels in the industry and the pressure that increase is putting on everyone to keep efficiency levels high with more and more people having to step up into a senior roles or work with a diluted experience base throughout the team. There are great systems and processes in place with all the member companies but many incidents just come back to someone making a decision that had an unwanted outcome". Glenn Watt, General Manger Onshore Drilling and Completions, Santos.
Discussions sought to cut through "blame, shame and re-train" responses to incidents that involve personal behaviours. Participants explored how we can assist people to make decisions that lead to safer outcomes.
Tim Keeffe explains. "It's too late when someone is in the moment; it's what we can do as leaders to prepare them for that decision ahead of time.  We want our team members to react in a predictable and safe way; the best way to do that is to strive for absolute and consistent clarity of values, expectations and accountability".
Presentations were delivered by: MPC Kinetic; Coho; Ensign; Wild Desert Easternwell and Savanna.  Case studies were presented about incidents involving: Uncontrolled Movement of a Power Swivel; Light Vehicle Crossing a Flooded Watercourse; Ejected Rotary Table Bushings and Flowline Overpressure.
Glenn Watt provided a neat summary of the discussion. "Many of the learnings shared were associated with a change in procedures or work instructions without considering the impact of those changes.  It is easy to talk about a Management of Change process but as an industry we still need to be asking the right questions and identifying the unanticipated/unwanted outcomes."
Safer Together Members can access the DCIIRP #15 presentations and summaries of event discussions and feedback here.
DCIIRP #15, 13 March 2019: David Banks, Santos Executive Vice President
Onshore Upstream delivers the Opening Address
For more information about Safer Together click here and the DCIIRP click here.
Contact: [email protected].