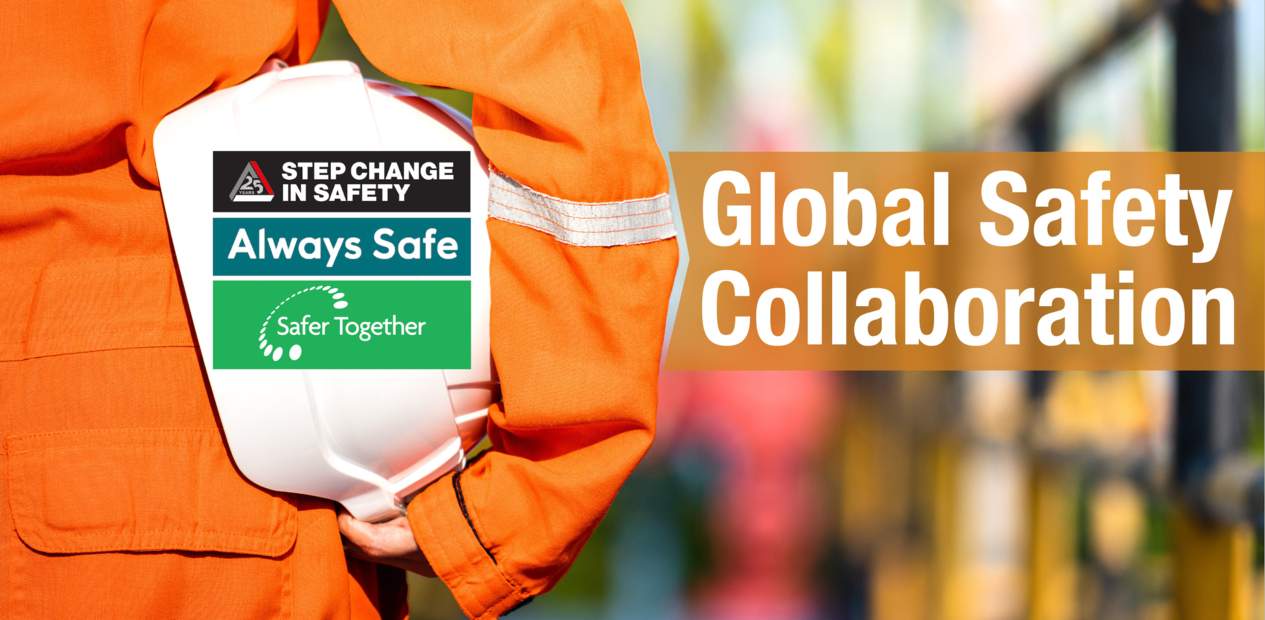 Safer Together exists to prevent harm to the men and women who work in the Australian oil and gas industry.   Our industry can be competitive place – but the one area in which we all collaborate and share, is to improve worker safety.  And now we are taking that collaboration global.
Beginning in 2023, we are aligning with our international counterparts, Step Change in Safety in the UK and Always Safe in Norway in delivering quarterly safety themes.
In practice, this means we will collate resources from our existing initiatives and provide our member companies with all the collateral they need to focus on each quarterly theme in their company, and we will collaborate with Step Change in Safety, and Always Safe to distribute these to our members across the globe.
In 2023 we'll be focussing on:
There are benefits for our Member Companies with this international three-way collaboration, with increased opportunities for sharing resources internationally, and - by aligning internationally, we provide our international Member Companies the opportunity to roll out consistent safety themes across their global footprint.
By taking the safety conversation global, we will strengthen our industry culture together.
By collaborating and coordinating, our efforts will strengthen industry safety culture internationally – we will continually improve together.
In adopting these quarterly safety themes, we aim to reduce the mental and administrative load on our Member Companies - we become more efficient together.
We will provide our members with everything they need to deploy products and programs aligning with each quarterly theme, by collating and developing supporting materials using our existing initiatives. This will give Member Companies time to diarise a campaign, prepare a communication strategy and communicate these safety initiatives to all tiers of their company.
Globally, organisations like Safer Together, Always Safe and Step Change in Safety share a common goal – to strengthen our industry safety culture in the service of the men and women who work in our industry.
We are delighted to have the opportunity to work with our international cousins in pursuit of these goals.
By sharing and aligning our initiatives, the world, when it comes to safety, just became a more collaborative and aligned space.
We are Stronger and Safer Together.
For further information on the campaign: info@safertogether.com.au.