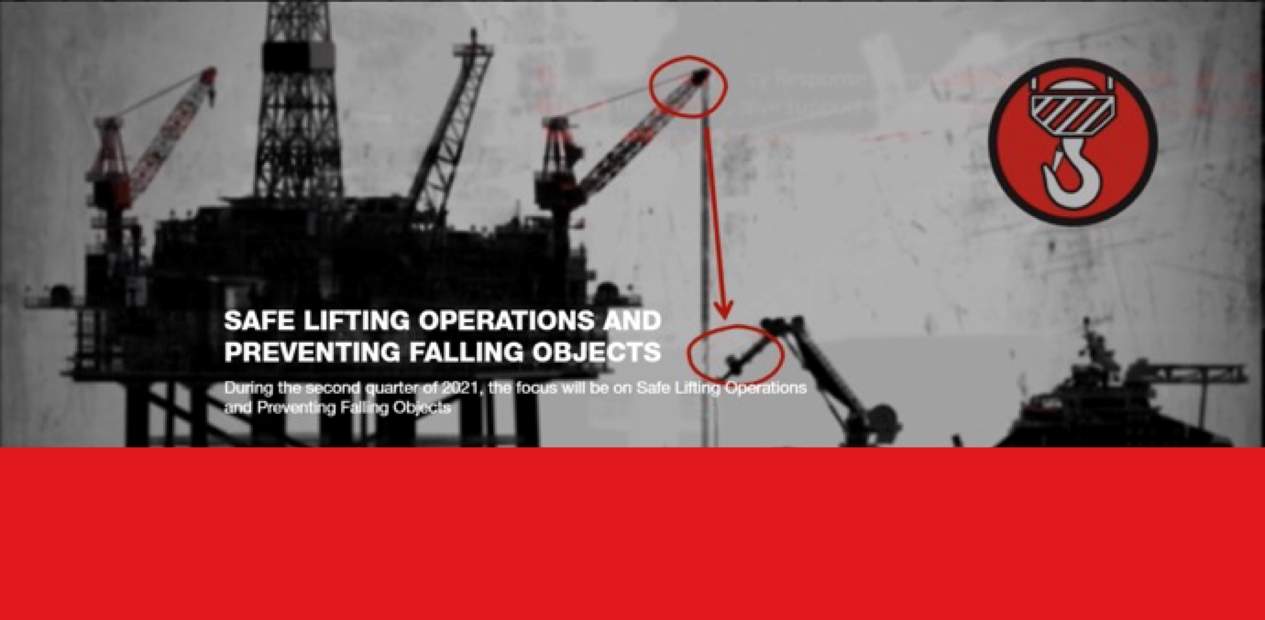 Safer Together's UK-based collaboration partner, Step Change in Safety, has released a campaign on the theme of 'Safe lifting operations and preventing falling objects'.
Safer Together and Step Change in Safety are committed to working together to share resources and address safety improvement opportunities in our industry.  Despite the geographical differences, many of the risks for our member organisations are the same.
One of those risks is offshore lifting, hoisting and dropped objects.  The Step Change in Safety campaign runs from April to June and recognises that although lifting operations incidents are not the most frequent, they result in some of the most serious injuries in our industry.
Lifting and hoisting includes a wide array of activities, equipment and accessories.  To account for this, the campaign is broken down into the following bite-sized topics:
Lifting equipment and hands-free tools
Each of these topics links to various resources to support workers and leaders in managing lifting risks at the front line. 
In support of this, further resources are available to assist the Australian Oil and Gas industry.  The IOGP Lifting and Hoisting Safety Recommended Practice document highlights the essential principles of safe lifting practices and describes lifting and hoisting safety elements to be incorporated into management systems.
Safer Together's Safe Decks Operations initiative provides guidance on implementation best practices for deck cargo handling to minimise risk to vessel deck crew.
Additionally, Safer Together has published a number of Safety Alerts and Learning Event Bulletins that members can use to share learnings with their workforce in order to prevent unwanted lifting and hoisting events.
Safer Together member companies are encouraged to use resources from the Sharing Library and to upload resources that they feel may benefit the wider industry.
Members of Step Change in Safety will be able to access and download all materials from the 'Safe lifting operations and preventing dropped objects' campaign website by clicking this link.  Non-members wishing to access campaign 'Member Only' materials can do so on a pay-as-you-go basis from the same weblink.
We are safer and stronger together.
Contact: info@safertogether.com.au.