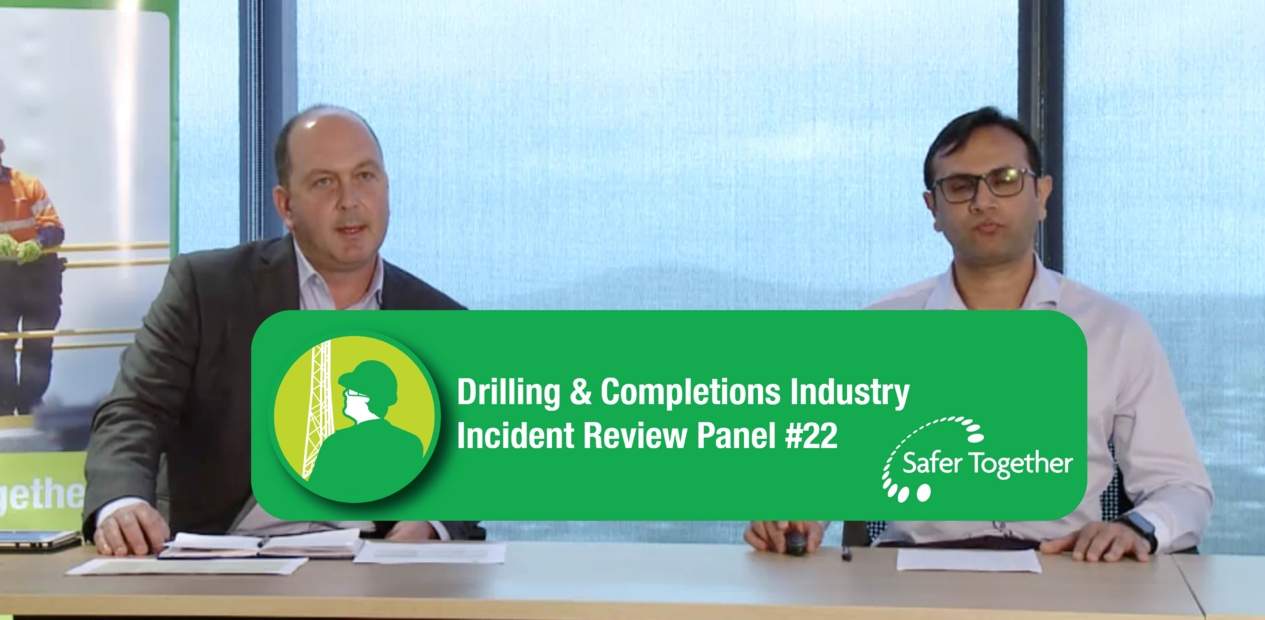 Safer Together held the first virtual Drilling and Completions Industry Incident Review Panel (DCIIRP) for 2021 on the 3rd March. Sponsored by Santos and Schlumberger, the event was focused on the theme of Drilling & Completions Industry Reflections to encourage deeper thought on past safety performance and consider how to continue improving in the future.
The MC for the event was Glenn Watt, Vice President Onshore Development - Santos supported by Muhamad Yasir Nisar, Operations Manager – Schlumberger as the event co-host.
The event was broadcast live from the Dexus facilities in central Brisbane and featured presentations on:
Three significant vehicle incidents
A hand injury incident, and
A summary of the final D&C Incidents Deep Dive analysis.
The keynote presentation was delivered by Nada Wentzel, Global Solutions Director at the Jonah Group. Nada shared some fascinating insights into the psychology of human error and how we can better equip individuals and organisations to use this knowledge in preventing harm.
To round out the event, Rig Site Safety Working Group Co-Champion Ewan Meldrum, Chief Executive Officer - Qteq shared the 2021 plan for the group which includes a strong focus on Assist and Assure, Engineering Controls sharing and three more DCIIRP events.
As MC for the event, Glenn Watt reflected afterwards "This was the 22nd edition of the D&C Industry Incident Review Panel and it continues to be a very effective way to share learnings from key incidents and to have an open, honest discussion about what we can do better as an industry to prevent recurrence."
Co-Host Muhamad Yasir Nisar added, "The 21st DCIIRP was focused on effective controls in our working environment and the 22nd DCIIRP was focused on the impact of human behaviours on the implementation and effectiveness of those controls. The message is clear - whatever controls we put in place, we need assurance on the behavioural level to provide a safe working environment for our people".  
Safer Together Members can access the recording of the DCIIRP here.
For more information about Safer Together click here and the DCIIRP click here.
Contact: [email protected].