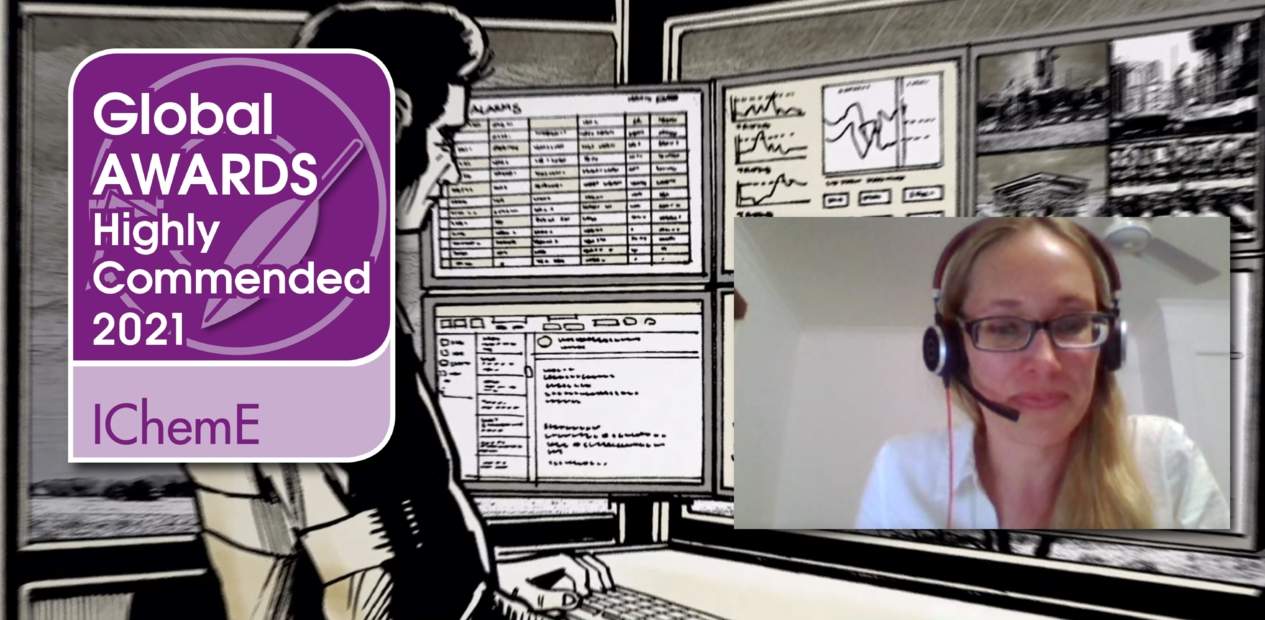 Safer Together was recently awarded "Highly Commended" as one of the finalists in the prestigious Institute of Chemical Engineers Global Process Safety Award for the video "We All Have a Part to Play" developed by the QLD Process Safety Working Group. The IChemE Global Awards celebrate chemical, process and biochemical engineering excellence and are widely considered as the world's most prestigious chemical engineering awards.
All award entries were reviewed and scored by a panel of 31 Chartered Chemical Engineers and subject matter experts from around the world, with six entries selected as finalists. The 2021 award winner was GlaxoSmithKline Research and Development, UK for their work on Safer Early Phase Medicine Manufacture. The Safer Together entry was selected as runner-up. This is an outstanding achievement amongst a field of high-quality entries from the USA, Europe, the Middle East and Asia.   
The goal with this project was to bridge an awareness gap and reinforce that Process Safety is relevant to each of us – we all have a part to play in Process Safety performance in our industry. We may not all be on the frontline each day, but the actions we take and decisions we make can influence what occurs within our facilities. The project team developed a 3 minute animated video which touches on the asset lifecycle, from design through to operation; the supporting supply chains within our industry sectors; and the process from well through pipeline, compressor station and on to an LNG facility.  The video is accompanied by a Launch Pack containing materials which will assist member companies to implement the video in their organisation.

Congratulations to the project team, which included representatives from EnerMech, Santos, Arrow Energy and Worley. A special mention to Kim Pullon, who was the driving force behind the original concept and video content and Laurence Ledrut who presented the entry at the global award ceremony webinar.
A full video recording of the IChemE Global Awards Ceremony is available here. Laurence's presentation can be viewed at 52:00 minutes into the webinar recording.
Contact: process.safety@safertogether.com.au.